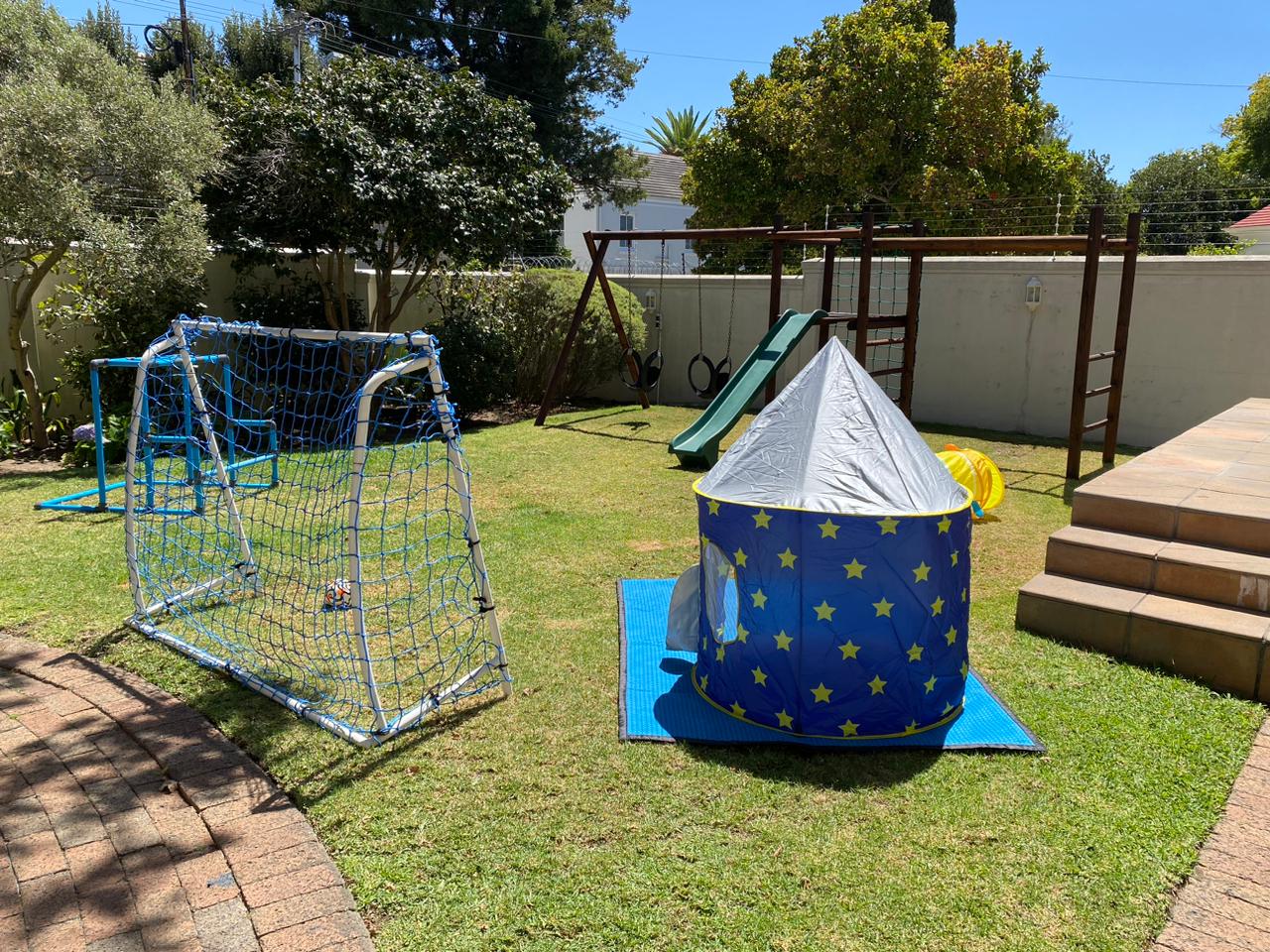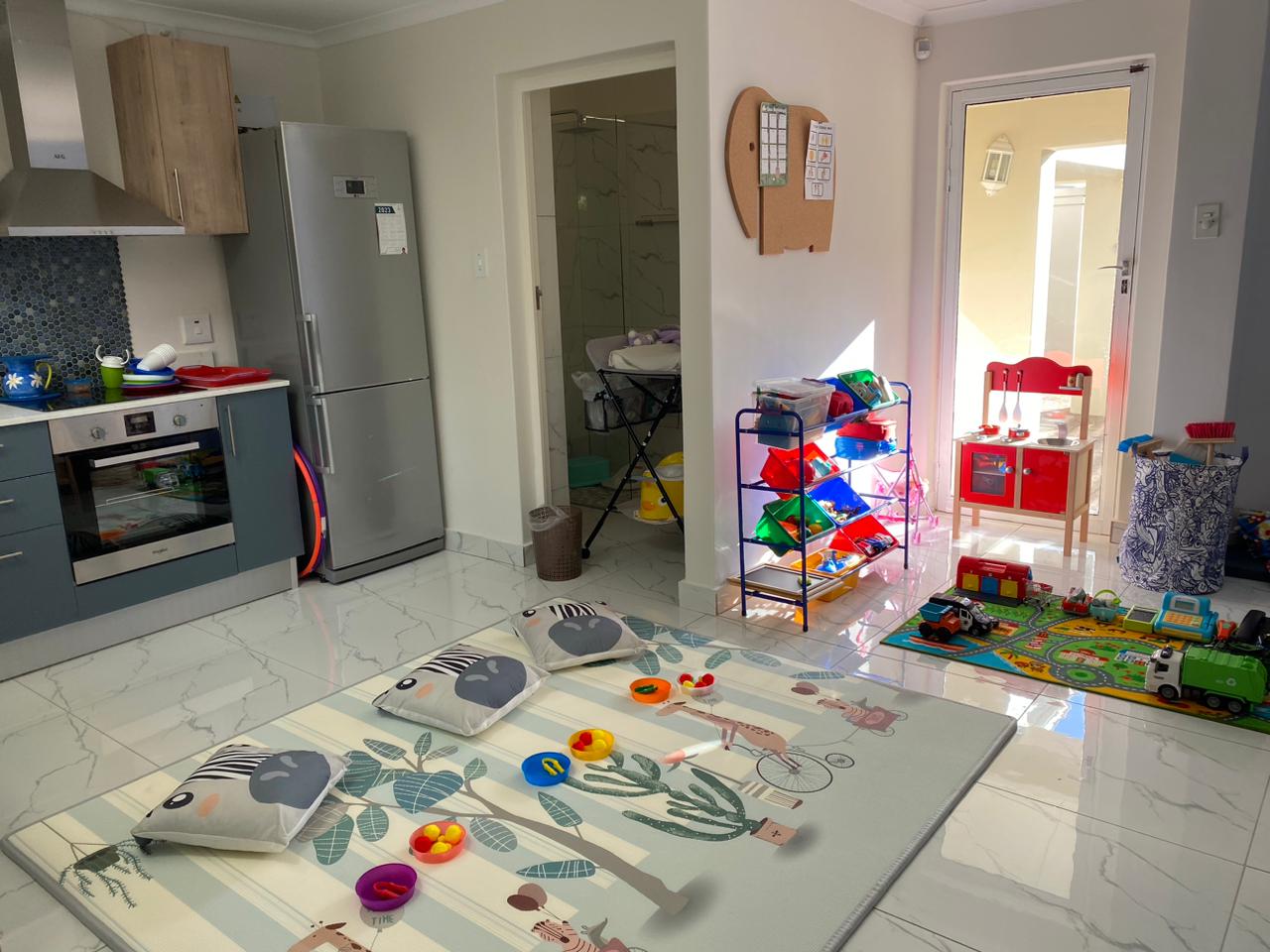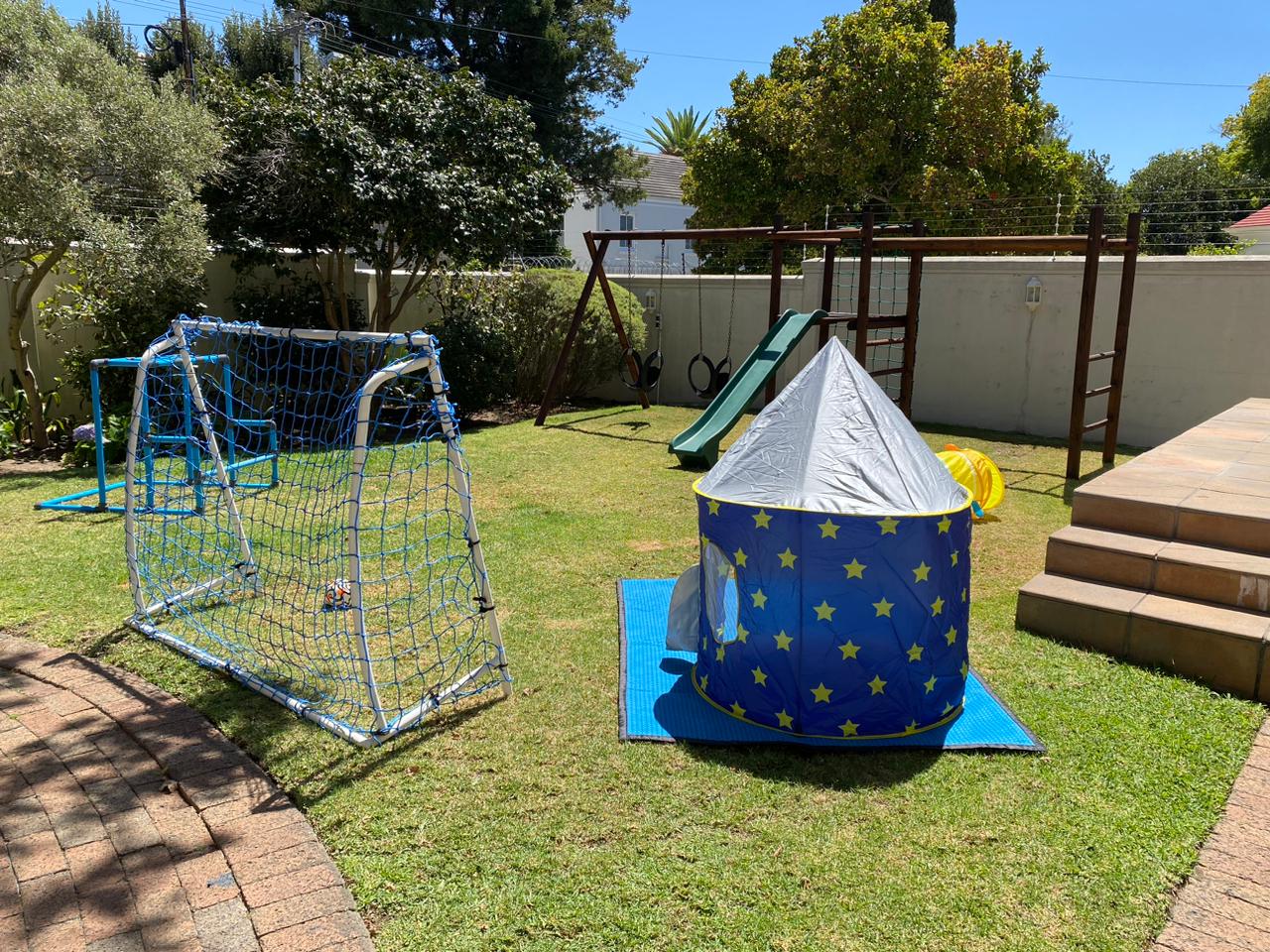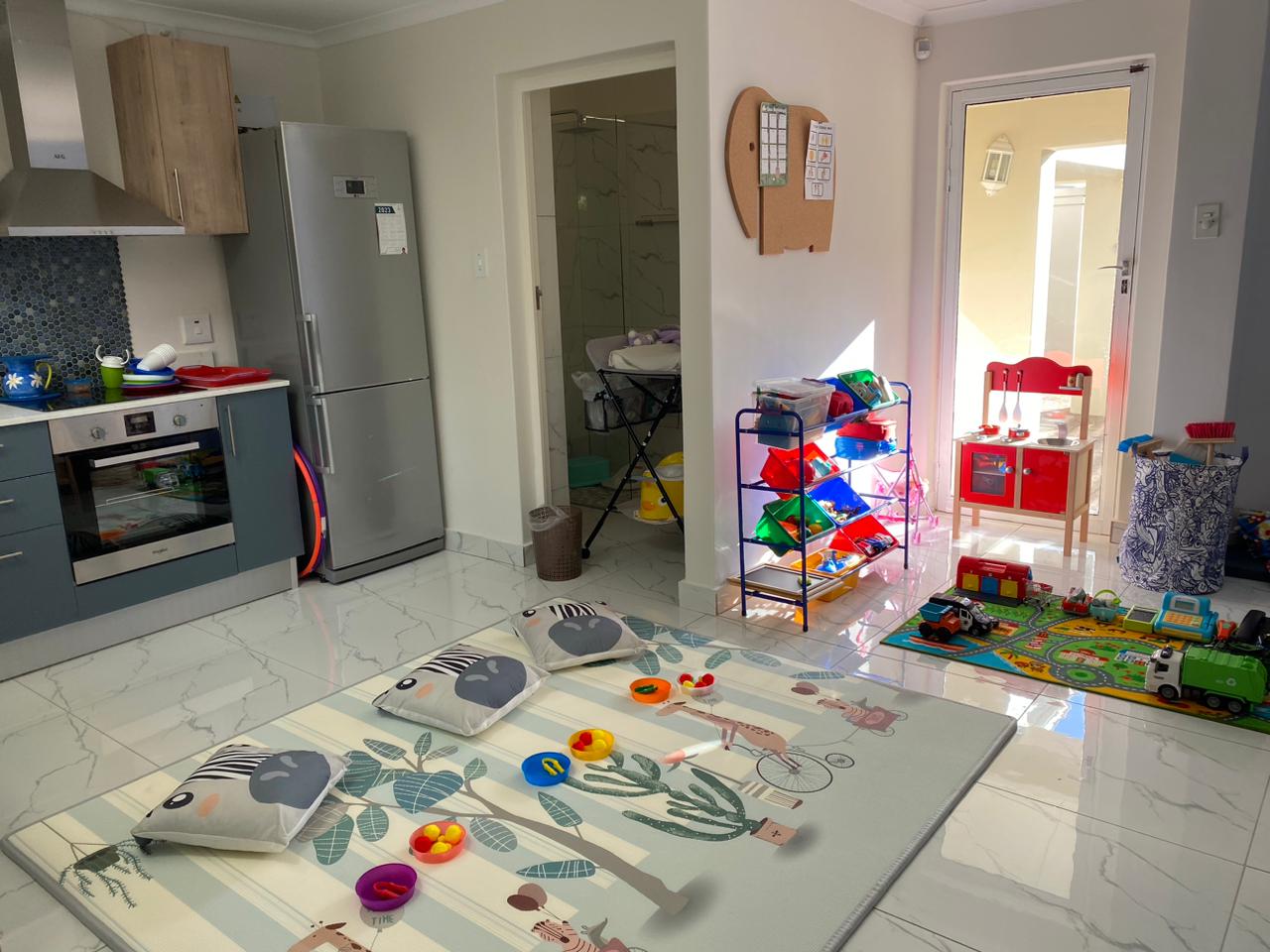 Overview
The small group will run from my home in a dedicated space with a lovely garden for the children to play in. With a soccer net, swings, a slide, jungle gym and a long driveway to ride their motorbikes on, the children will have plenty of space to explore, discover, play and have fun with their new friends.
Testimonials
Georgia and Johanna
You are an amazing teacher and so gifted with kids. Thank you for all your hard work and efforts and especially for caring for our little one so much. Alexi is so blessed to have you as his first teacher.
It means a lot to us that we can leave him in loving hands. We really appreciate it.
Venue hosts pay no enrolment fee. Enrolment fee discounts for siblings and twins are available.
Standard Fees

Enrolment

R 2530

once off

3 Days p/week

R 3570

per month

4 Days p/week

R 3780

per month

5 Days p/week

R 3950

per month

Venue Host Discounted Fees

If you host the play group at your home, you are eligible for host discounts.

Enrolment

R 2530 R 0

3 Days p/week

R 2499

per month

4 Days p/week

R 2646

per month

5 Days p/week

R 2765

per month

Standard Fees
Venue Host Discounted Fees

If you host the play group at your home, you are eligible for host discounts.

Enrolment

R 2530

R 2530 0

once off

3 Days p/week

R 3570

R 2499

per month

4 Days p/week

R 3780

R 2646

per month

5 Days p/week

R 3950

R 2765

per month
Location
Claremont, Western Cape, 7708