Putting the child at the centre of learning
For too long play- and preschools have operated to suit the childcare needs of decades ago. At Play Sense, we've taken away the expensive infrastructure, the poorly paid teachers and the large number of children in the care of too few adults found in traditional play schools to reimagine a place that's best for your child's learning and development.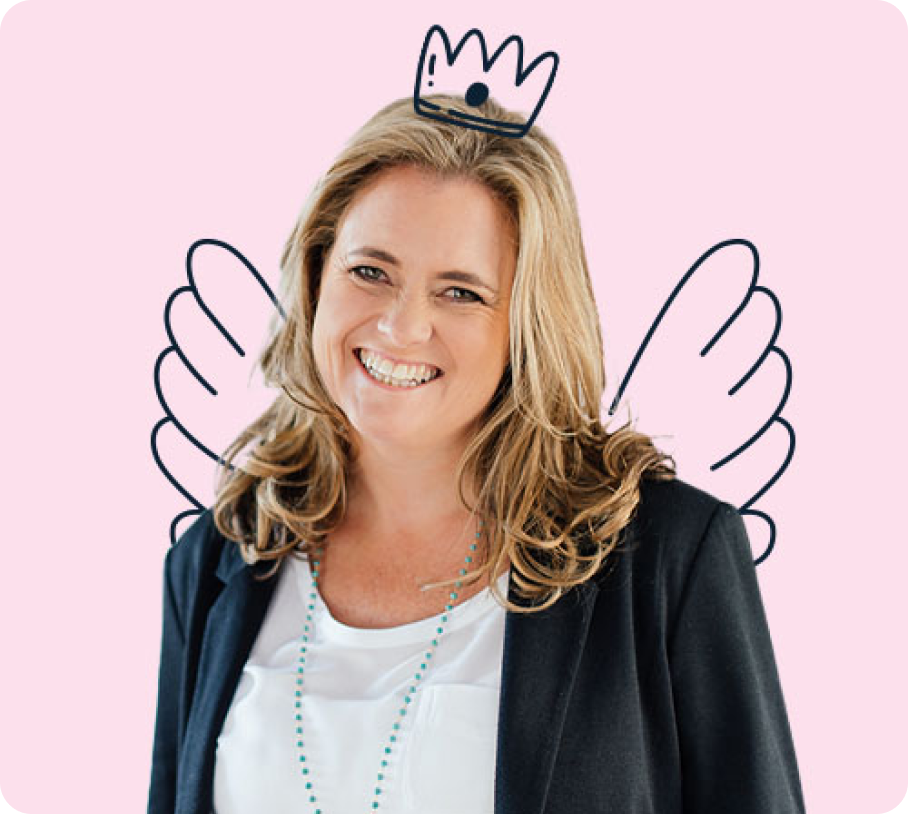 Meg is an OT & the author of the Sense Series, including the best selling Baby Sense and Weaning Sense books. She specialises in Sensory Integration and is passionate about supporting parents to raise confident, well-adjusted little beings.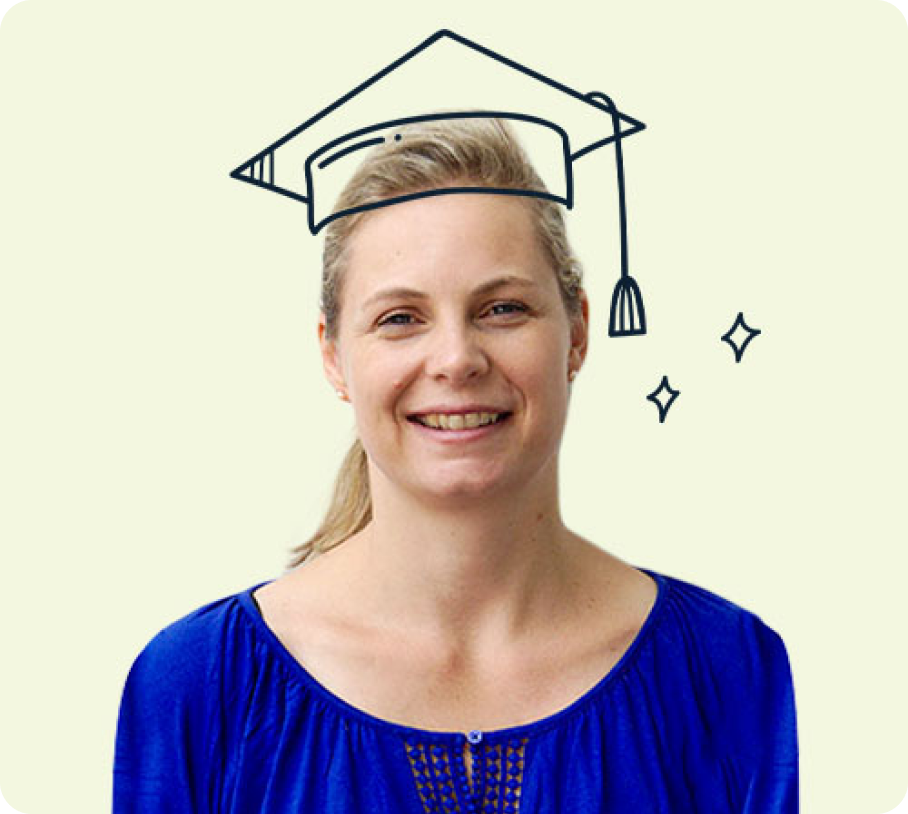 Co-founder: Lara Schoenfeld
Lara is an OT and the founder of Nanny' n Me. Lara has lectured extensively about play-based learning and developed Play Sense's world-class curriculum. Lara continues to enhance learning and teaching tools for the business.
We're on a mission to change ECD
We believe (and the research agrees) that learning should be done in small groups, led by a nurturing teacher and it should be done through play – when little minds are open to exploring and mastering new skills and concepts.
Play Sense combines all of these factors to provide leading early education that truly prepares little ones for the world we live in.
Our Values
Looking ahead to your child's future, there are certain specific skills they need to lead a happy and fulfilling life. Skills like creativity, collaboration, problem solving, decision making, and self-regulation are the foundation for all other academic skills, such as mathematics & language. Play Sense currciulum is designed to teach children these skills by staying close to our values:
Playfulness
Our curriculum prioritises play as a method of teaching and learning. We use 6 different types of play - including our all important imaginary play - to teach toddlers to preschoolers core 'super' skills.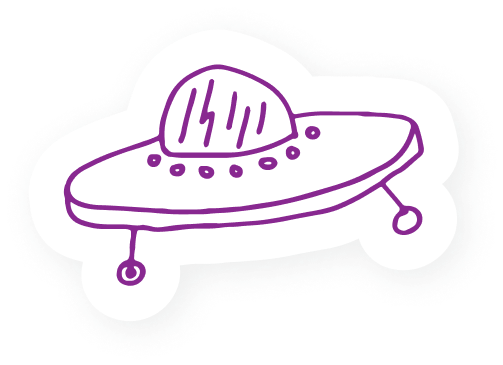 Connection
Our model is designed to allow for connection between incredible teachers and your child, between neighbourhoods and like-minded families, and within our franchise community.
Developing soft skills
Creativity and self-regulation are the key skills to lifelong success, along with collaboration, problem solving and decision making. Our curriculum teaches these super skills in age- and developmentally appropriate way.
Based on science
Our play-based curriculum is based on the best research into Early Childhood Development and Education. Developed by Lara Schoenfeld, an OT having worked in neurology, the curriculum encourages each child's potential to develop with the guidance of a nurturing, skilled teacher.
Empowering women-owned businesses
We believe in empowering women and mothers to own and operate their own businesses. Play Sense offers fulfilling work, with better work-life balance and a better income than what is possible in a traditional school. Teachers should be rewarded for their incredible work.
OUR LOVE FOR IGNITING MINDS
What makes us different?
We want as many children as possible to experience an early learning experience that is meaningful, fun and doing what they do best - play!
We've created a unique model whereby children are given the best start to their learning journey and teachers are rewarded for their passion for making every child feel capable, cared for and confident.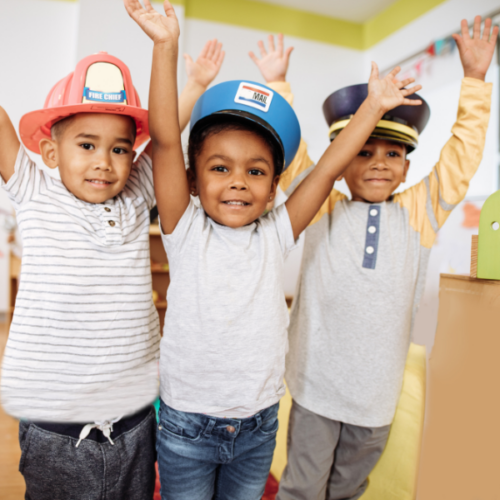 Small groups for individual attention
The key learning foundations of self-regulation and collaboration are best developed in the toddler years. The only way these core-capacities are nurtured is through personal attention. That's why children learn best and have the best outcomes in small groups.
Our exceptional teachers love being able to do what they love - really connect with little minds and emotions - in small groups of up to 6 children. With small teacher to child ratios, each teacher is able to get to know the children in her group and support their unique development.
A home away from home
Expensive infrastructure adds no value to your child's learning outcomes. In fact, the very best place for learning at this age, is in the home!
Our Play Sense groups are hosted in homes. Our teachers either host their groups in a dedicated space in their own homes or they use a space volunteered by one of the families in the group. Either way, these small settings are a home away from home for little ones - leaving their minds open to play and learning.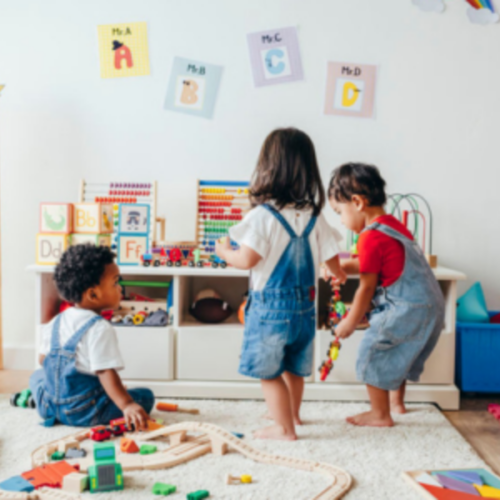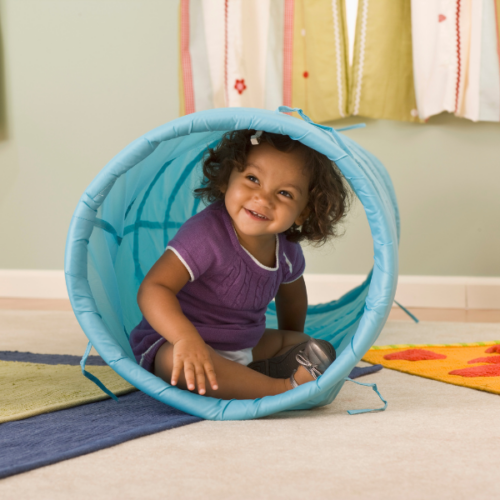 Learning lifelong skills through play
Science tells us that play, and especially imaginary play, is the best way for young children to learn. Children between 2 and 5 aren't meant to sit at a desk, learning to read and write. They're meant to be pretending to go on an airplane ride, or camping in the bush, or discovering the bugs in the garden.
We combine six different types of play into a unique play-based curriculum. The exciting themes and lessons are carefully designed with practical and age-appropriate activities to teach children the life & school readiness skills they need to master - and all through play! 
Children on their way to success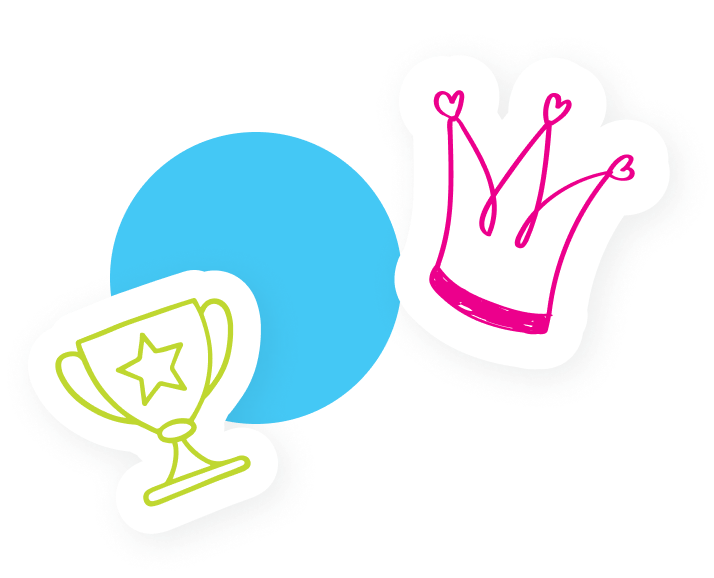 Teacher training graduates
What Play Sense parents say
Simone has been absolutely amazing with the children. On top of getting to know them, she has had to tackle some very delicate issues with parents and a sensory sensitive child. Through her love, dedication and kindness he is now able to participate and respond and his progress is unbelievable. I am really happy to have her in our home and she is fantastic.
Anika Greyling
My son started play sense this year and it's been the best decision we've made for schooling at his age. Being 2 years old and a sensitive, slow to warm up boy, we felt a large school environment would be too overwhelming for him and stressful. We didn't want him to get anxiety over school which is why we chose play sense. He went into a group of 4 children and us thriving. Play sense has been the perfect bridge for us until he ready for a bigger school environment. He get the attention he needs while playing and learning at the same time.
Nicole van Niekerk
Tamara has been the best addition to our lives! Khazimla has grown into a confident, creative and curious little girl. Her social skills have improved largely and she has more and more words in her lexicon every week. We are always 100% sure about Khazimla's safety and her development.
Yenani Madikwa-Lehlongwane
Play Sense with Warda was an ideal first "school" experience for our son. Her calm and caring demeanor created the perfect environment for exploration and play, with the added bonus of her expertise as an Occupational Therapist. Under her care, our rather reserved son thrived, expanding his vocabulary, social skills, and imaginative play. Warda's greatest strength is her ability to truly see each child and celebrate their unique personality and interests. The world would be a better place if every child had a person like Warda in their life, and I am so grateful that she has been part of my son's.
Jamie Darkoh-Ampem
Carla is an amazing teacher who is patient and kind. We noticed huge progress in Zayd's development when he started classes with Carla- he would come home and tell us all about volcanoes, dinosaurs and all the stories they read at school. His speech and imagination improved and he would surprise us every evening with something new. However, the most special thing was definitely that he was comfortable, confident and excited to leave me and go to Carla in the mornings, this was a major step since he was very dependent on me as I was a stay at home mom with him the entire day. When we moved to virtual school for our son, we continued classes with Carla. He felt so safe and connected that he would come to us on Saturdays asking us to see teacher Carla!
Naadira Kathrada
Hayley is a phenomenal teacher. My daughter comes home counting and singing and isn't even 2 years old yet. Hayley has a stunning temperament and is so caring, nurturing and fair to the children. She's awesome and we love her.
Astrid Gravenor
Sally is a truly exceptional educator, friend, creative director and play therapist! Sally's school is a second home to our daughter and a refuge from traditional classrooms that have strict boundaries and less than childlike approached. Sally's kindness and love are the foundation to her incredible creativity, flexibility and support we have seen her provide Dylan in the last year. We are truly so grateful for every thing she does!
Talisa Jane Du Bois
My daughter has really flourished in Yumna's class. From her speech, to her imaginary play, to her gross and fine motor skills and even to her eating habits. Yumna has worked with me and guided me since January (when we started) in every aspect of my daughter's development, and I really appreciate it. My daughter is excited and happy to go to school, and it is a pleasure to pick her up and hear all of her stories from the day.
Tasneem Sedaat
To say that we are happy with Teacher Lauren is an enormous understatement. Our son has not only flourished but his confidence and ability to come out of his shell has been incredible to witness and we couldn't have him in more capable hands. He comes home singing and reciting his friends' names, he is able to sit quietly and do an activity which he never did before and he is overjoyed to go to school and see his wonderfully nurturing teacher.
Shelley