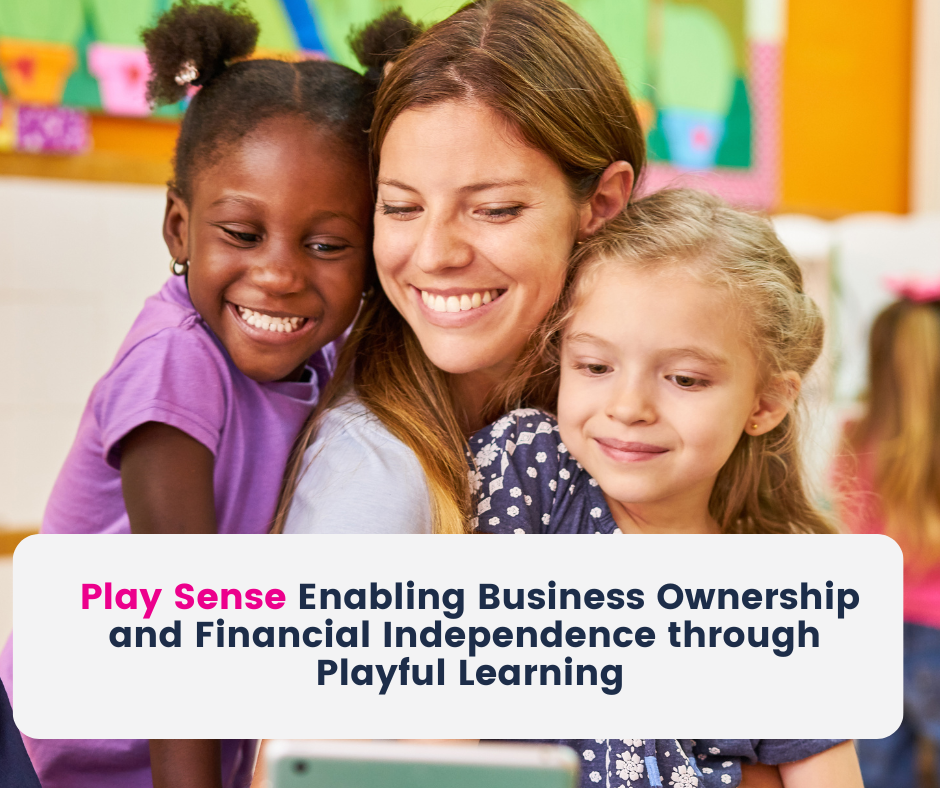 Play Sense Empowers Women This Women's Month: Enabling Business Ownership and Financial Independence through Playful Learning
At Play Sense, we have a play-based learning program to suit every family. Enrol your little one and give them the best start to learning. Get in touch to find out more.
As the world celebrates Women's Month, Play Sense, a pioneering EdTech franchise business, proudly highlights its commitment to empowering women through innovative educational opportunities. Play Sense stands firm in its belief that when women are empowered, entire communities prosper. By providing female teachers with their own schools and offering quality education through playful learning, Play Sense fosters an environment where women can thrive as entrepreneurs and educators.
At Play Sense, we recognize the vital role women play in shaping young minds and the significant impact they have on the future generation. To ensure that women can make a difference while experiencing the far-reaching benefits of empowerment, we offer a unique platform that allows them to become Play Sense franchise owners. This not only fosters financial freedom and independence but also cultivates an opportunity to follow a passion for early childhood education, creating a sense of purpose and fulfilment.
How Play Sense Empowers Women:
Training and Ongoing Education: At Play Sense, we understand the importance of continuous growth and development. Female teachers are extensively trained and provided with ongoing support, enabling them to excel in their roles as educators and business owners.
Franchise Ownership: Play Sense offers women the opportunity to own their franchises, giving them the freedom to run their schools under the Play Sense brand. The franchise package includes comprehensive training, access to a proven curriculum, and the necessary equipment to ensure a seamless learning experience for children.
Play-Based Curriculum: Our accredited play-based and imagination-focused curriculum, lays a strong foundation for young learners. By integrating play and learning, children develop essential cognitive, emotional, and social skills.
Infrastructure and Support: Play Sense provides a supportive ecosystem that empowers female teachers to deliver high-quality education to small groups of children in a home setting. This infrastructure allows teachers to focus on nurturing young minds while Play Sense takes care of the administrative and operational aspects.
Play Sense is proud to witness the success stories of our women franchise owners and employees who have embraced their entrepreneurial spirit and contributed to the education sector. By creating a nurturing environment for both teachers and children, we aim to foster a generation of lifelong learners and compassionate leaders.
As we celebrate Women's Month, Play Sense reaffirms its commitment to empowering women and unlocking their potential. By integrating playful learning with business opportunities, we envision a world where women thrive, lead, and create positive change in society.
About Play Sense:
Play Sense is an innovative EdTech franchise business dedicated to providing high-quality early childhood education through playful learning. Founded with the vision of empowering women and nurturing young minds, Play Sense offers female teachers the chance to own their schools while delivering a play-based curriculum to small groups of children in a home environment. With a focus on imagination and creativity, Play Sense aims to lay a strong foundation for lifelong learning and holistic development.
For media inquiries, please contact: Jade Du Toit – [email protected]