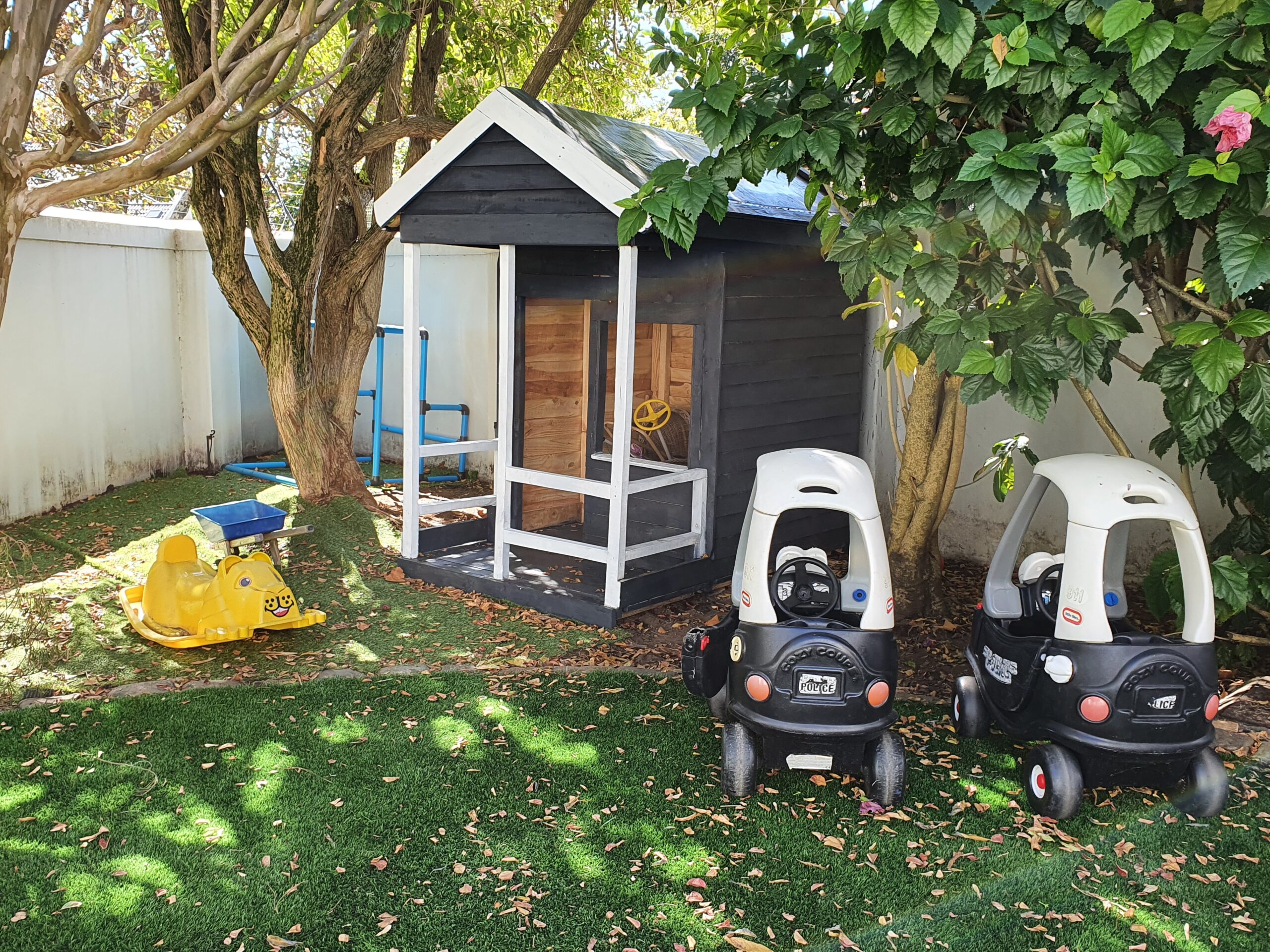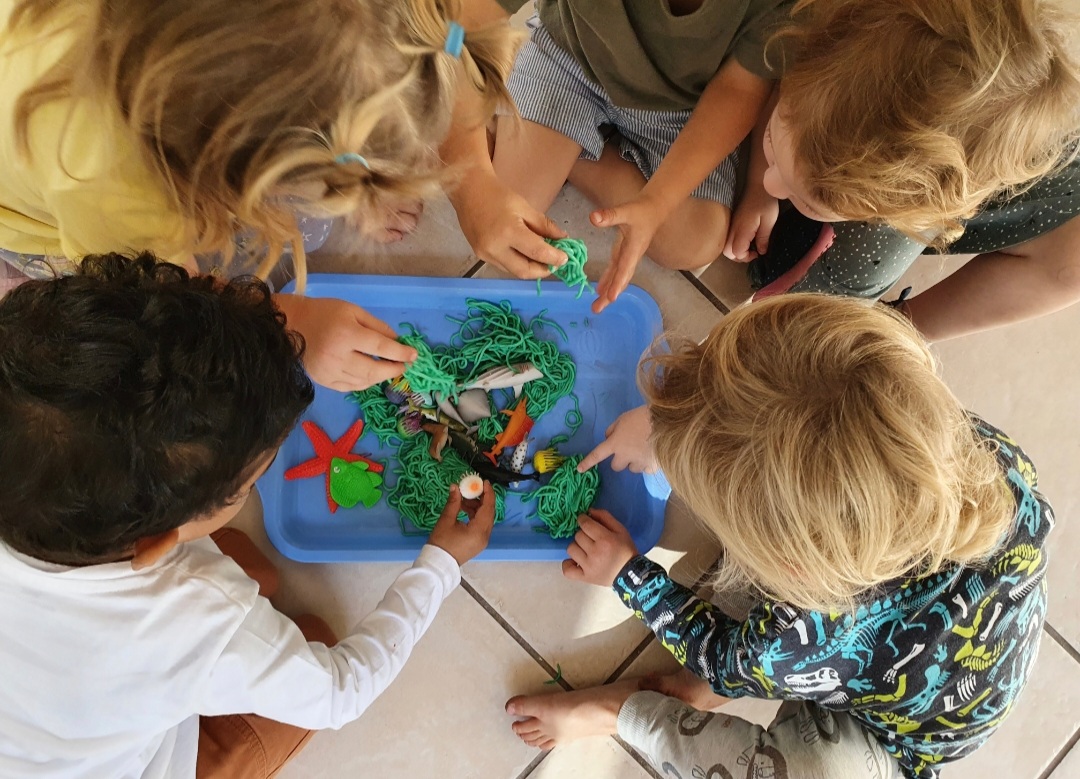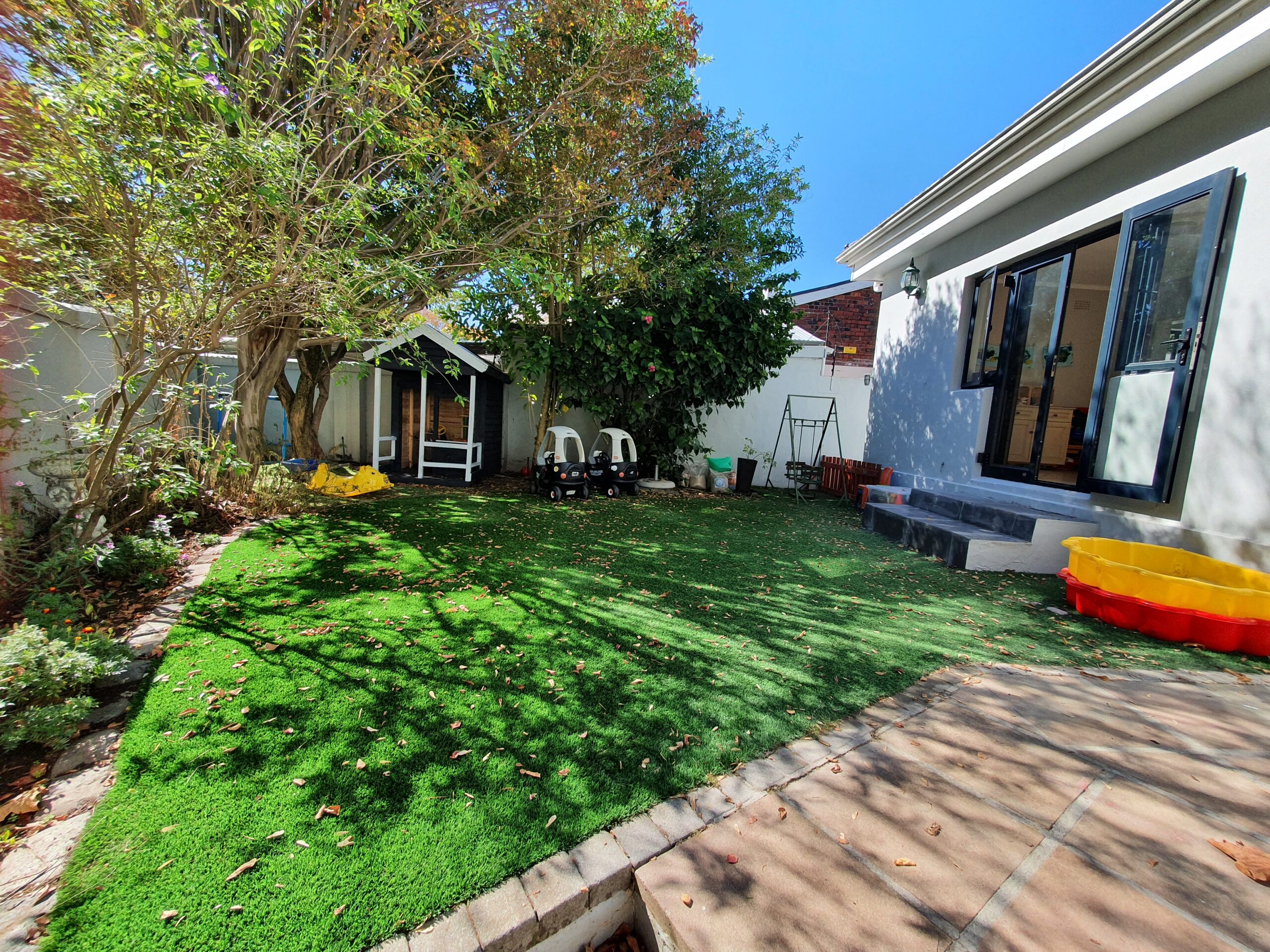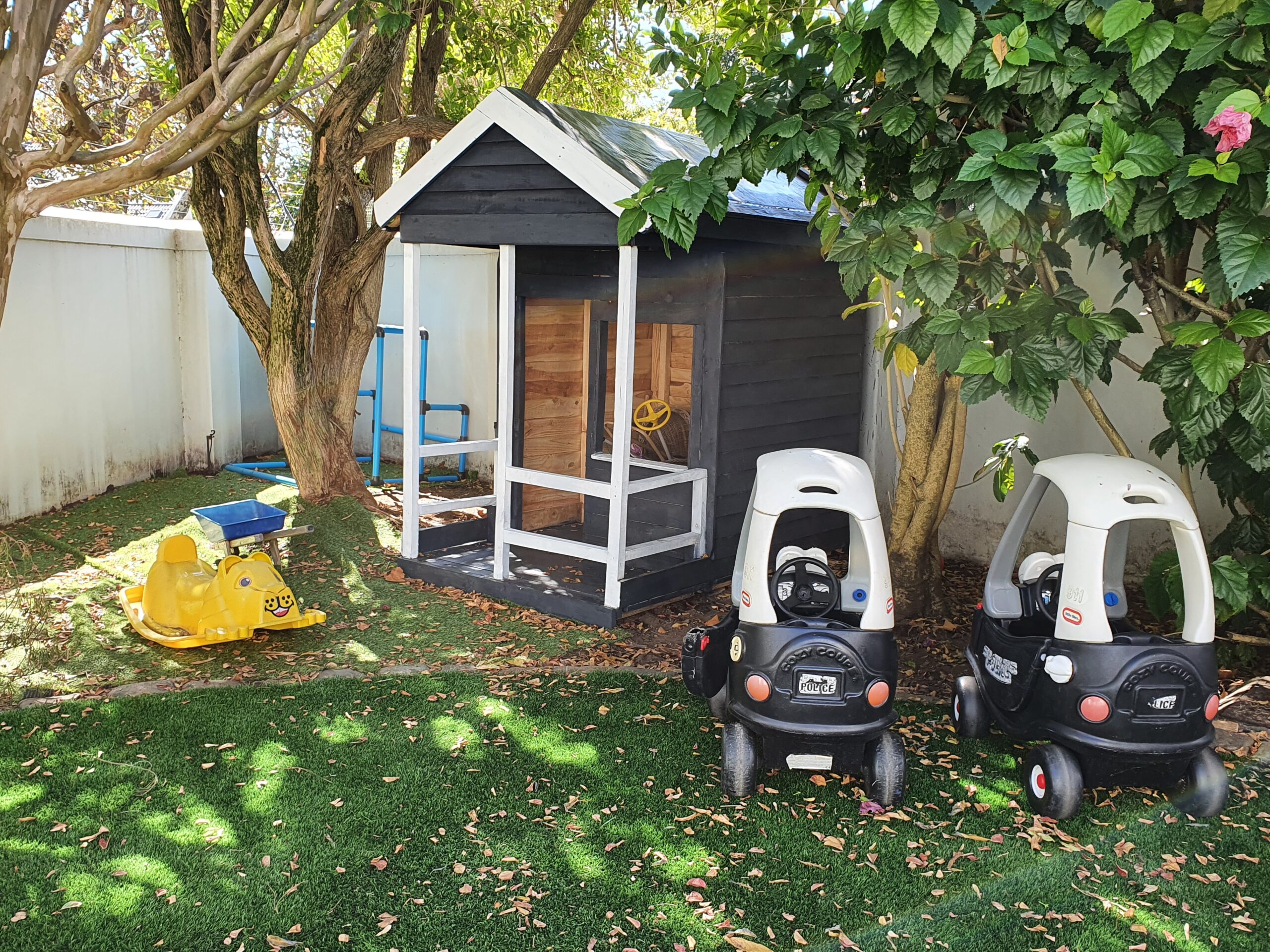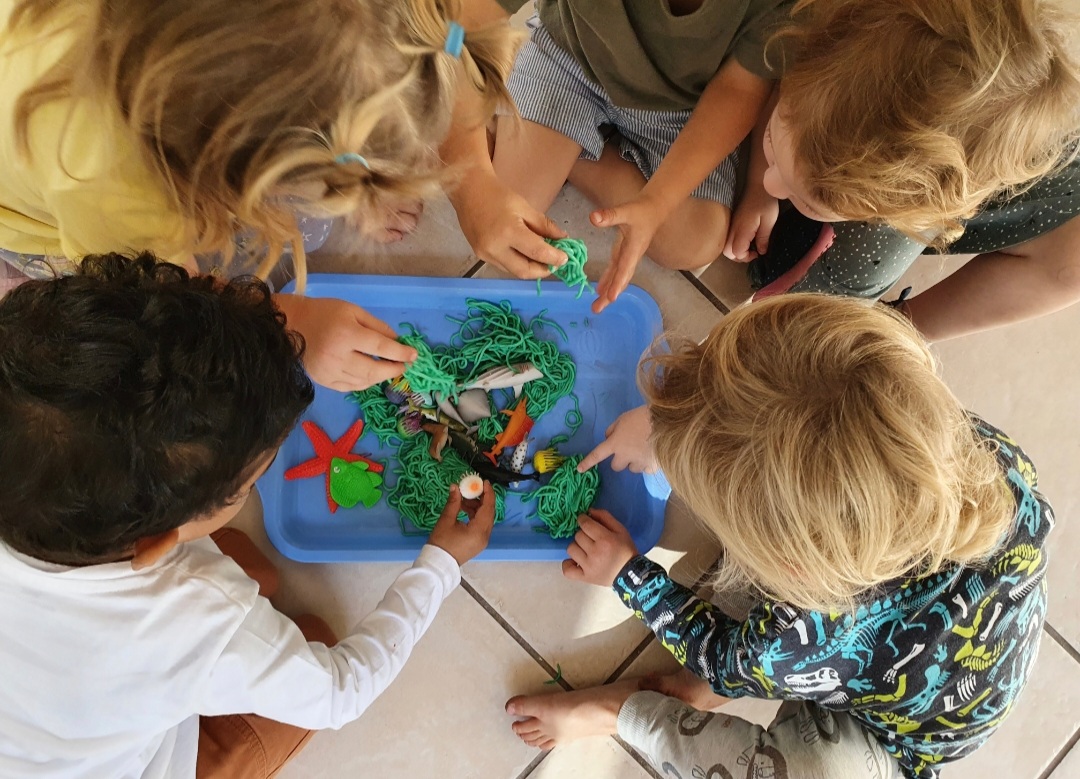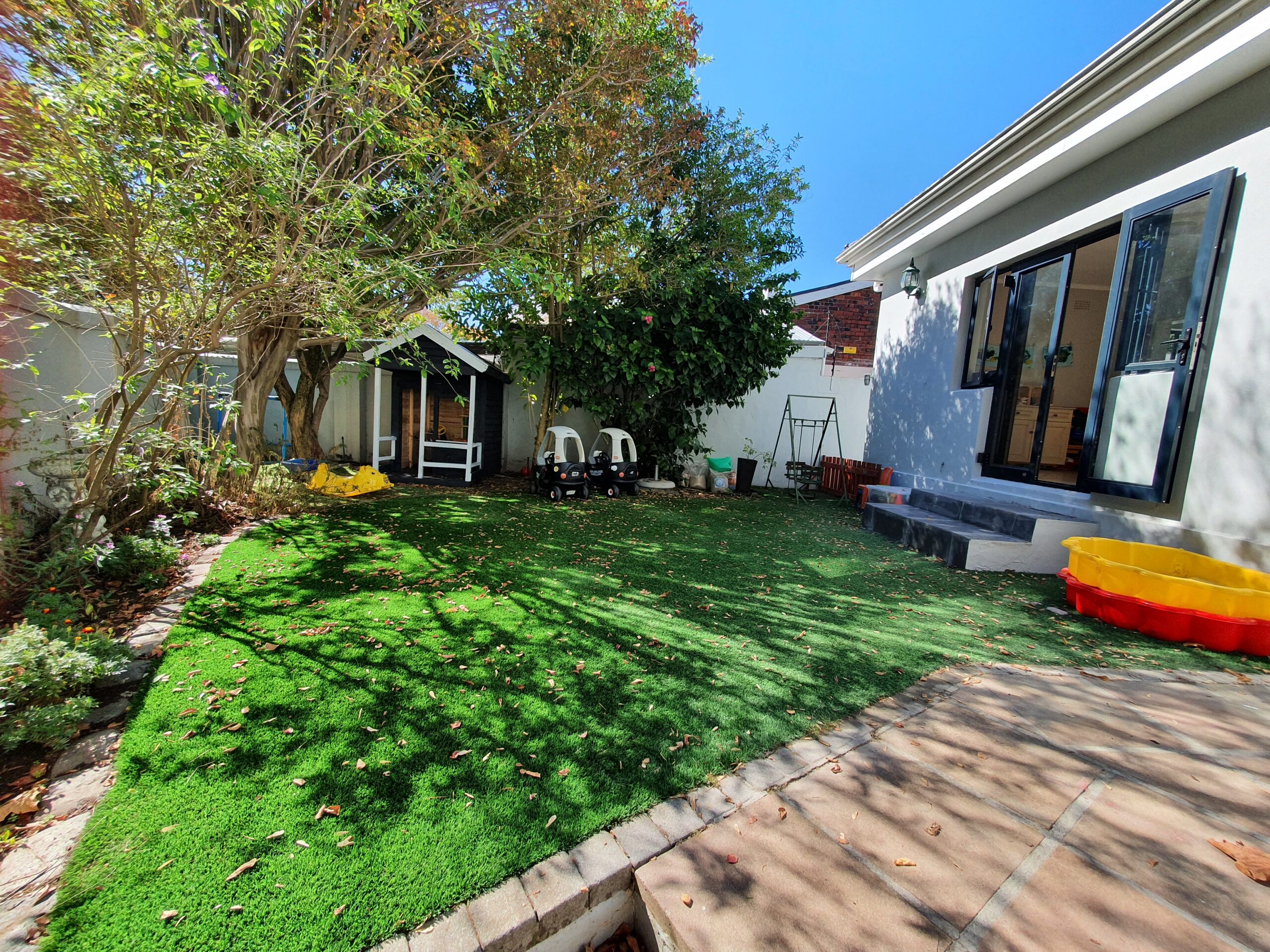 Overview
I run the group from my home and have set it up with little ones in mind. Our garden has a trampoline, swing and soccer net with an undercover patio for our snack and story time on lovely sunny days.
The little ones that come into my group will be treated with respect. love and kindness and will be given the opportunity to grow in their own special way in a safe and secure space.
Testimonials
Shelley
To say that we are happy with Teacher Lauren is an enormous understatement. Our son has not only flourished but his confidence and ability to come out of his shell has been incredible to witness and we couldn't have him in more capable hands. He comes home singing and reciting his friends' names, he is able to sit quietly and do an activity which he never did before and he is overjoyed to go to school and see his wonderfully nurturing teacher
Venue hosts pay no enrolment fee. Enrolment fee discounts for siblings and twins are available.
Standard Fees

Enrolment

R 2530

once off

3 Days p/week

R 3580

per month

4 Days p/week

R 3790

per month

5 Days p/week

R 3950

per month

Venue Host Discounted Fees

If you host the play group at your home, you are eligible for host discounts.

Enrolment

R 2530 R 0

3 Days p/week

R 2506

per month

4 Days p/week

R 2653

per month

5 Days p/week

R 2765

per month

Standard Fees
Venue Host Discounted Fees

If you host the play group at your home, you are eligible for host discounts.

Enrolment

R 2530

R 2530 0

once off

3 Days p/week

R 3580

R 2506

per month

4 Days p/week

R 3790

R 2653

per month

5 Days p/week

R 3950

R 2765

per month
Location
Upper Claremont, Western Cape, 7708