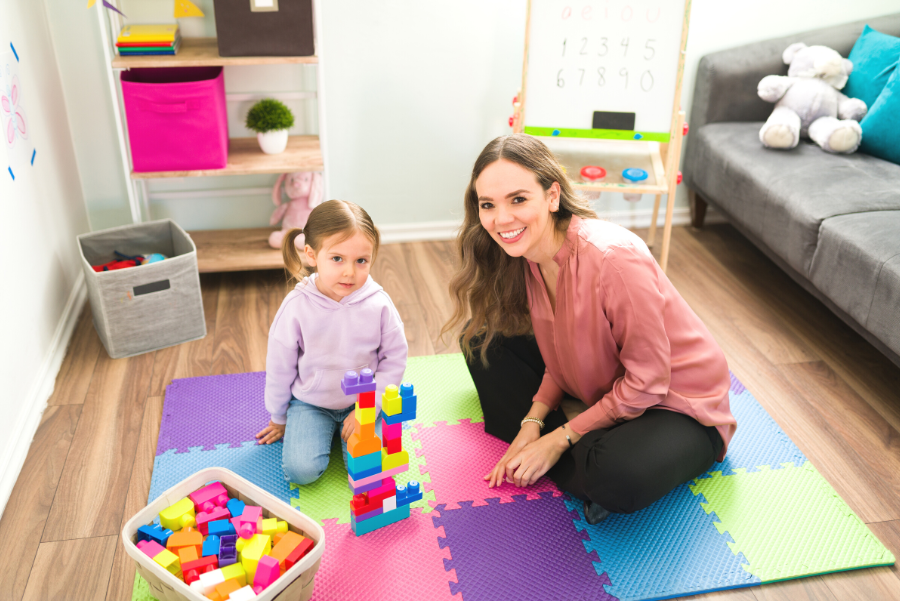 Play Sense Homeschool: A Play-Based Learning Program for Toddlers
At Play Sense, we have a play-based learning program to suit every family. Enrol your little one and give them the best start to learning. Get in touch to find out more.
Cape Town, 29 July 2021 – Home learning has become more mainstream over the last 18 months. Lockdown, the closure of ECD centres and social distancing meant that more parents were at home with their children, often without additional childcare. And while school-going children carried out lessons online with the help of their parents and teachers, there were very few options available for parents of children aged 2 to 4.
Play Sense, a leading play-based learning franchise, provides quality childcare and education in its micro-playschools and online play schools throughout South Africa. Play Sense's latest offering is Play Sense Homeschool – a subscription-based home learning program that provides age-appropriate activities to optimise toddler development.
"Parents of toddlers were left with very few options for keeping their little ones stimulated and engaged since the start of lockdown. For many parents who were trying to juggle work and childcare, it meant more unproductive screen time for little ones and a lot of guilt and frustration for moms and dads," said Play Sense Co-founder and CEO, Meg Faure.
"COVID has played a part in the move to home education but what most ECD centres can't offer little ones is individual attention and learning that is tailored to each child's needs – they simply have too many children to care for," continued Faure. "Play Sense offers this curated experience in our micro-playschools, but we wanted to be able to give parents at home with their little ones an exciting, play-based learning experience that develops language, emotional and social skills without too much "trying."'
Play Sense's program is developed by Occupational Therapists and early years experts and is accredited by the Department of Social Development. The program curriculum was written by Play Sense Co-founder and Director of Education, Lara Schoenfeld and is based on the best research into early years development. It uses different types of guided and unstructured play such as imaginary play, sensory play, and outdoor play as a means of learning.
"Play is the only way children truly learn. The research has proven over and over again that when a child's mind is engaged in play, it is open to learning. Toddlers are in the most exciting stage of human development, and there's no better time to give them tools like language, social skills and emotional regulation – core capacities that will stay with them for life and set them up for success," said Schoenfeld.
Parents who subscribe to Play Sense Homeschool receive 2 play-based activities a day to complete with their toddler spanning 11 monthly themes and 44 weekly subthemes. They also have access to additional resources, book lists, materials lists, free printables, and more to make home learning easy and fun. Play Sense Homeschool costs R450 per month and mean that parents can provide quality education for their children for as little as R15 per day. Parents are invited to visit the website to learn more and subscribe using one of the special offers available.