Join Meg Faure in How to Instil Positive Boundaries for Improved Toddler Behaviour
Register for this masterclass below:
5th December: 8pm (SAST)
Toddlerhood is such an exciting stage of human development. But it can also be confusing and exhausting for parents when their adorable toddler is suddenly throwing tantrums and testing boundaries without warning.
Here to answer your questions about how to instil positive boundaries in your toddler (and stay sane!) is Play Sense co-founder and parenting expert, Meg Faure, who will be sharing invaluable insights in her talk, Positive Boundaries for Toddler Behaviour.
Join her and find out more about:
The reasons why toddlers push boundaries.
Encouraging independence and self-regulation.
Practical positive boundaries that support autonomy and growth of character.
Helpful tips and advice for bedtime, mealtimes, and tricky behaviour.
Tues, 5th DEC
8pm (SAST)
R100 – Free for Play Sense parents
You don't want to miss this important talk!
Book now
Meet the Speaker: Meg Faure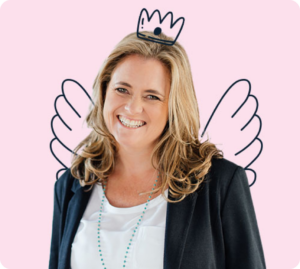 Meg is an OT & the author of the Sense Series, including the best selling Baby Sense and Weaning Sense books. She specialises in Sensory Integration and is passionate about supporting parents to raise confident, well-adjusted little beings.