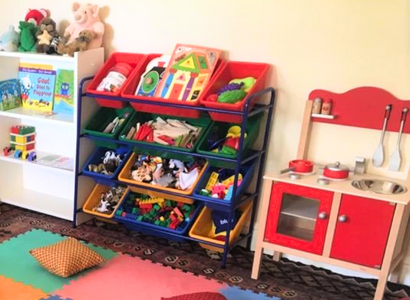 Overview
Located on a beautiful spacious yard, the children are treated to vast opportunities to explore nature as they play. The varied flora will keep them captivated; every changing season bringing with it new dimensions of life. Our play gym and sandpit also provide opportunities for the children to enjoy.
Our indoor class is well-lit by the direct sun shining through and provides warmth in the winter months. And in true Play Sense fashion, here too, the children find numerous resources to aid them in their growth and development. From play dough, to paints, to puzzles, to books, and other forms of art, the children's day is never short of excitement and fun. This school can do extended hours should you prefer a longer/full day!
Venue hosts pay no enrolment fee. Enrolment fee discounts for siblings and twins are available.
Standard Fees

Enrolment

R 2530

once off

3 Days p/week

R 3700

per month

4 Days p/week

R 3910

per month

5 Days p/week

R 4120

per month

Venue Host Discounted Fees

If you host the play group at your home, you are eligible for host discounts.

Enrolment

R 2530 R 0

3 Days p/week

R 2590

per month

4 Days p/week

R 2737

per month

5 Days p/week

R 2884

per month

Standard Fees
Venue Host Discounted Fees

If you host the play group at your home, you are eligible for host discounts.

Enrolment

R 2530

R 2530 0

once off

3 Days p/week

R 3700

R 2590

per month

4 Days p/week

R 3910

R 2737

per month

5 Days p/week

R 4120

R 2884

per month
Location
Glenadrienne, Sandton, Gauteng, 2196