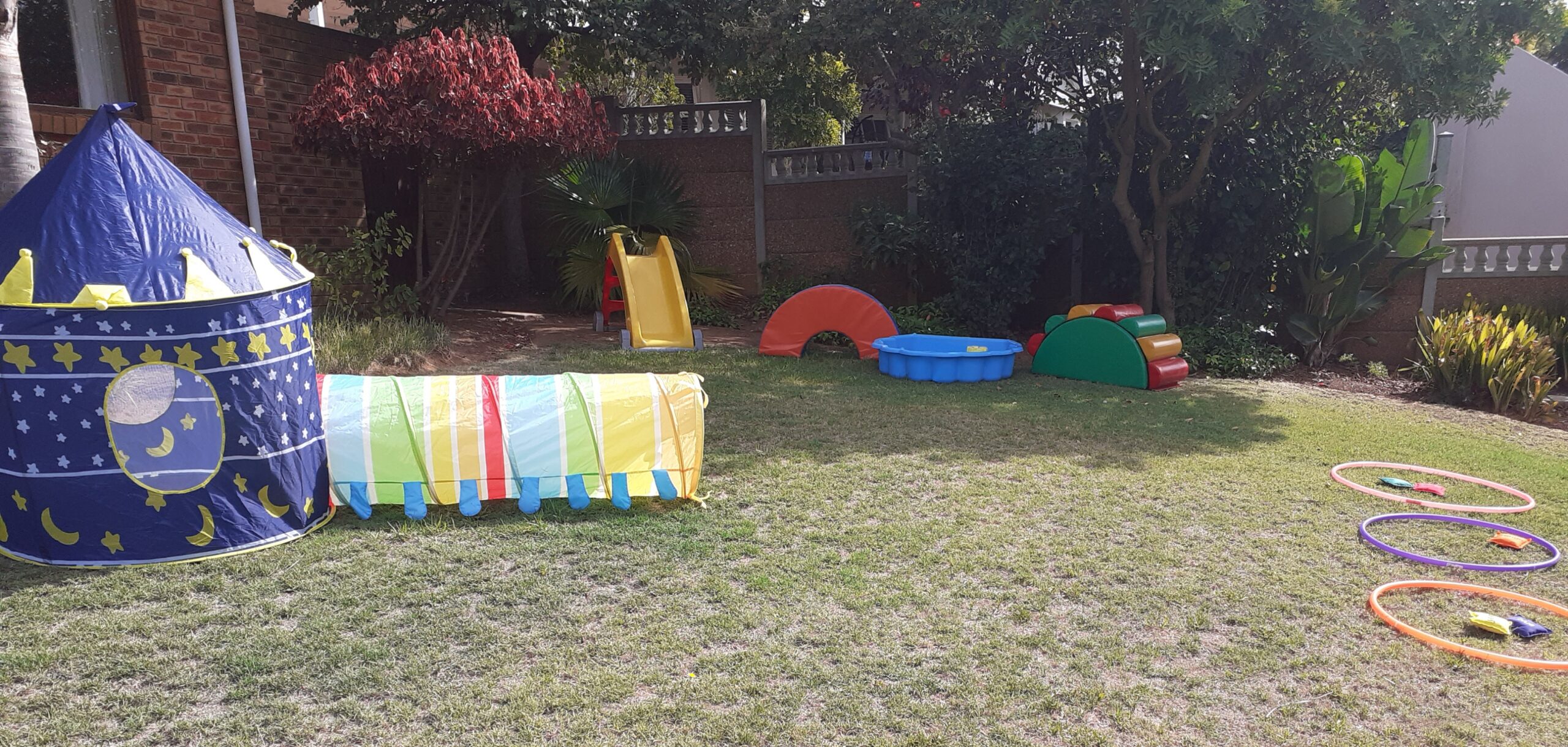 Overview
Our Protea Valley group is situated in a beautiful leafy suburb overlooking Cape Town. The  classroom space is spacious and homely, filled with natural light, and perfect for indoor activities and imaginary play! For outdoor play, a lush garden is waiting to be explored by your adventurous little ones.
Testimonials
Hayley is a phenomenal teacher. My daughter comes home counting and singing and isn't even 2 years old yet. Hayley has a stunning temperament and is so caring, nurturing and fair to the children. She's awesome and we love her .
Venue hosts pay no enrolment fee. Enrolment fee discounts for siblings and twins are available.
Standard Fees

Enrolment

R 2530

once off

3 Days p/week

R 2860

per month

4 Days p/week

R 3070

per month

5 Days p/week

R 3280

per month

Venue Host Discounted Fees

If you host the play group at your home, you are eligible for host discounts.

Enrolment

R 2530 R 0

3 Days p/week

R 2002

per month

4 Days p/week

R 2149

per month

5 Days p/week

R 2296

per month

Standard Fees
Venue Host Discounted Fees

If you host the play group at your home, you are eligible for host discounts.

Enrolment

R 2530

R 2530 0

once off

3 Days p/week

R 2860

R 2002

per month

4 Days p/week

R 3070

R 2149

per month

5 Days p/week

R 3280

R 2296

per month
Location
Protea Valley, Western Cape, 7530