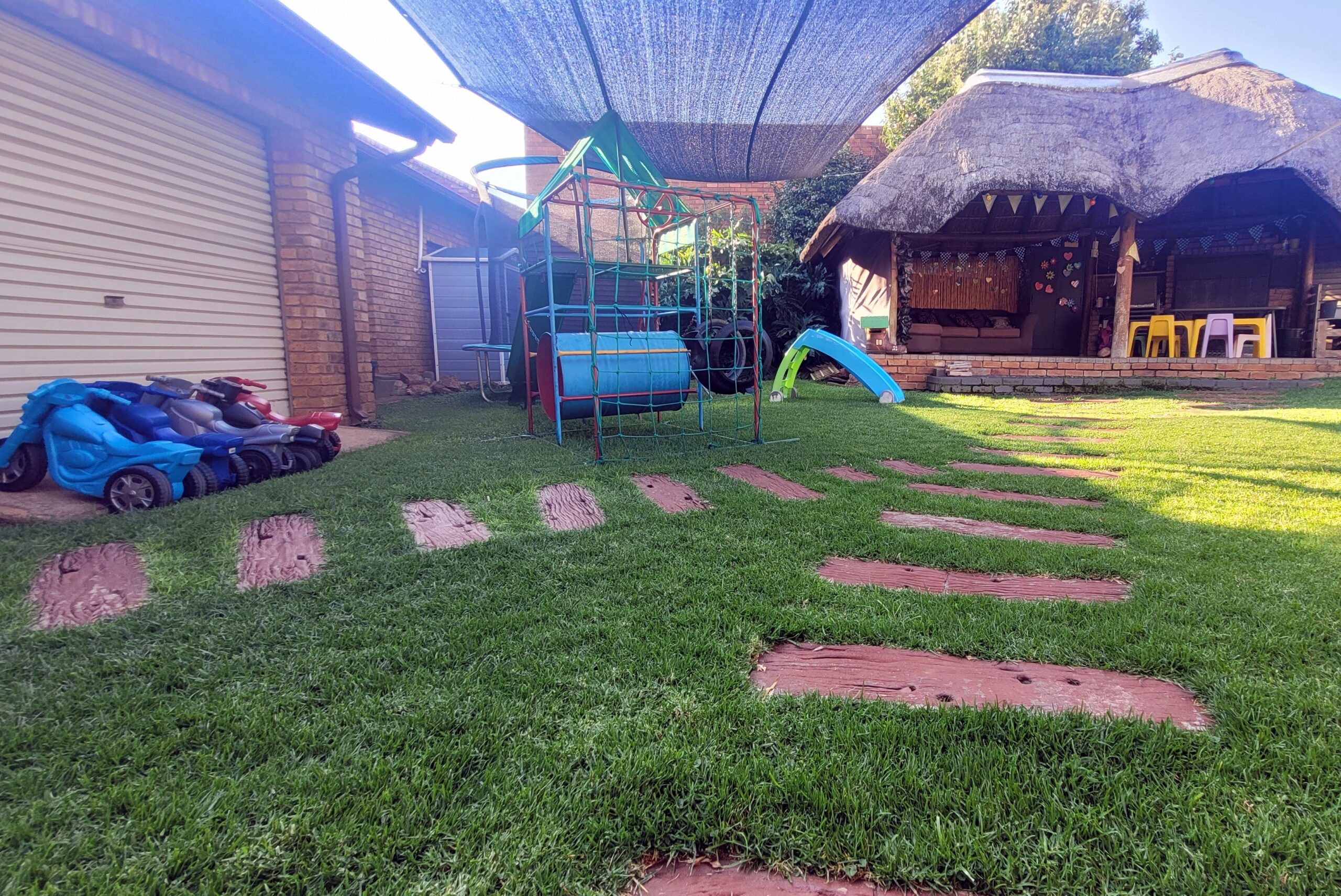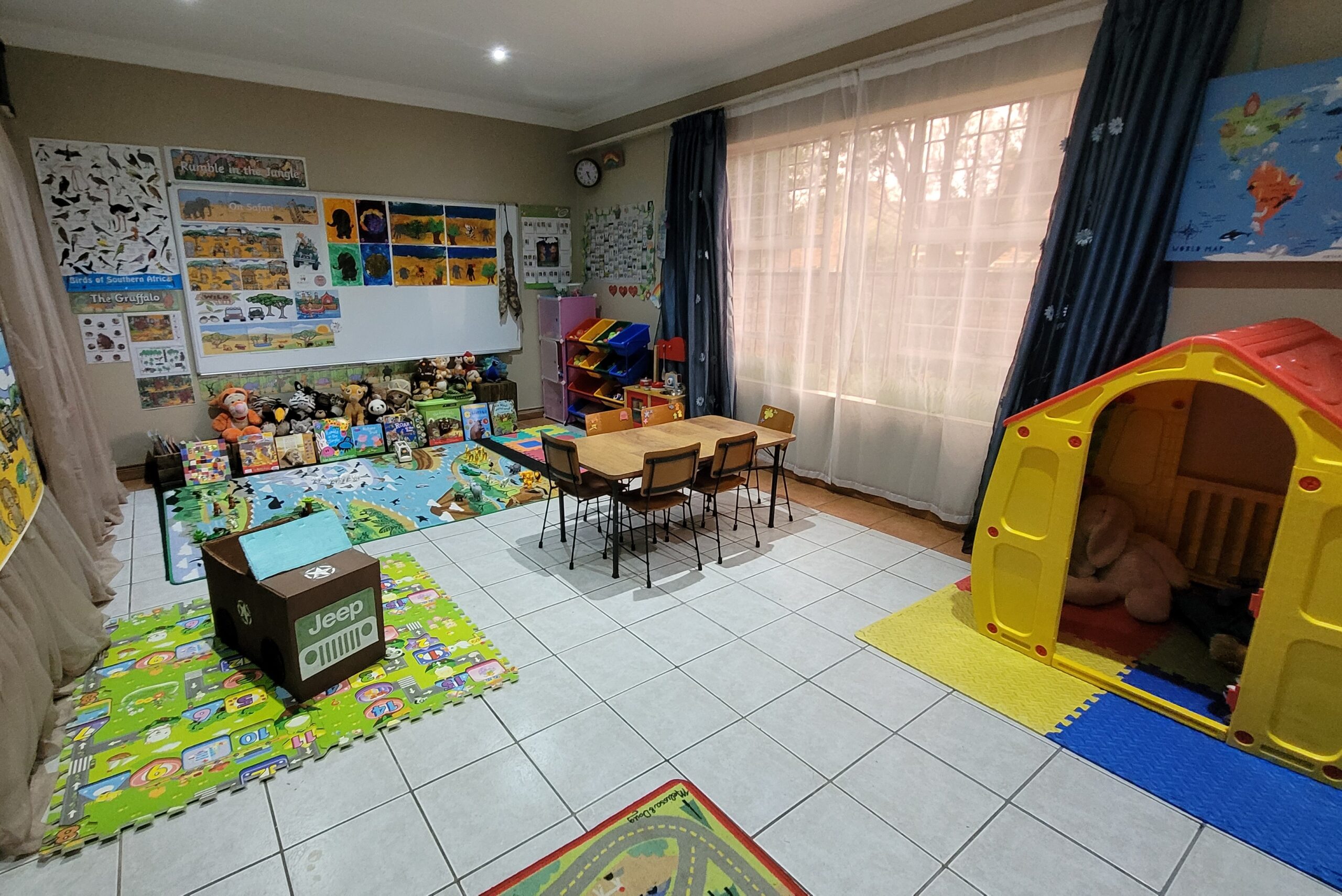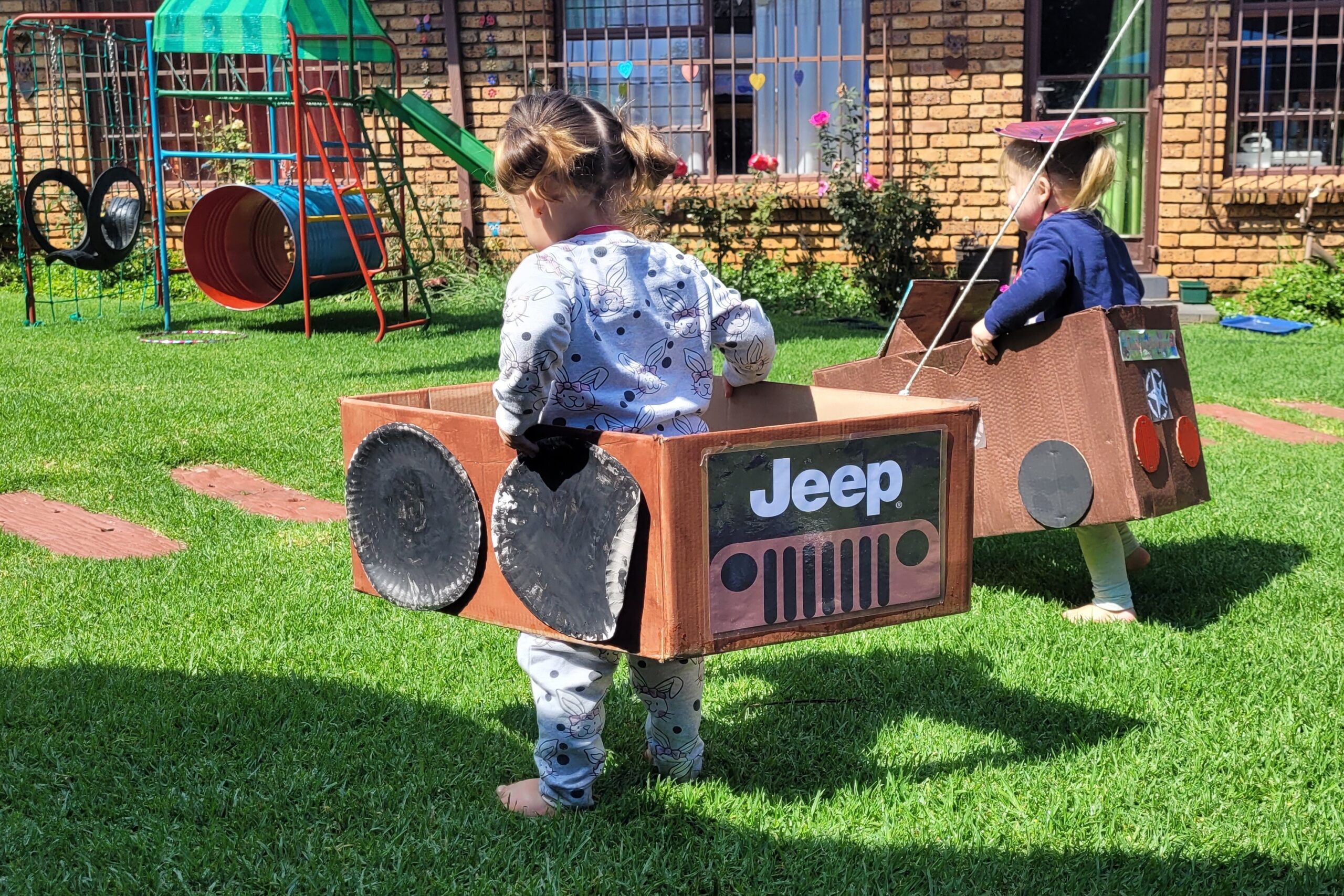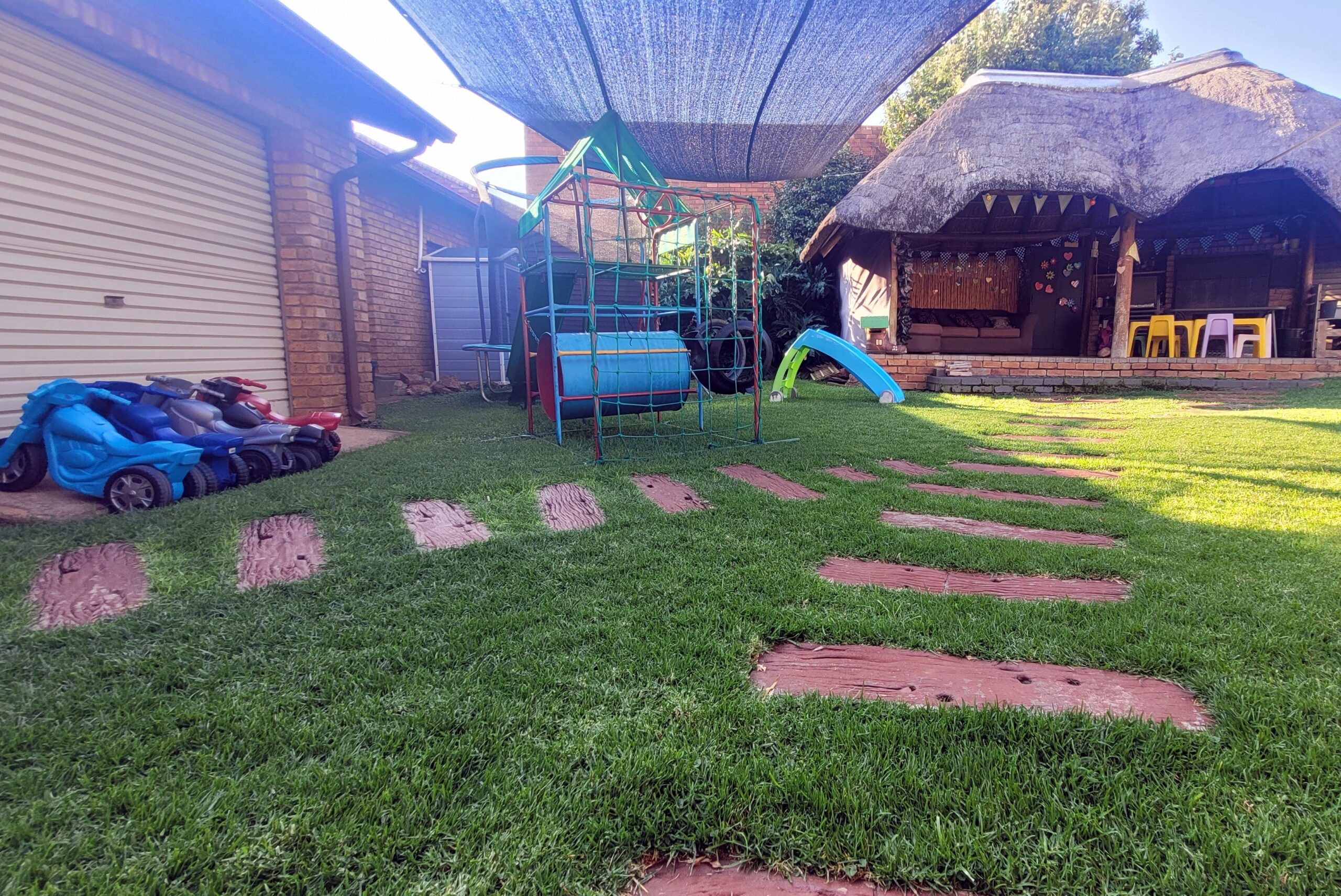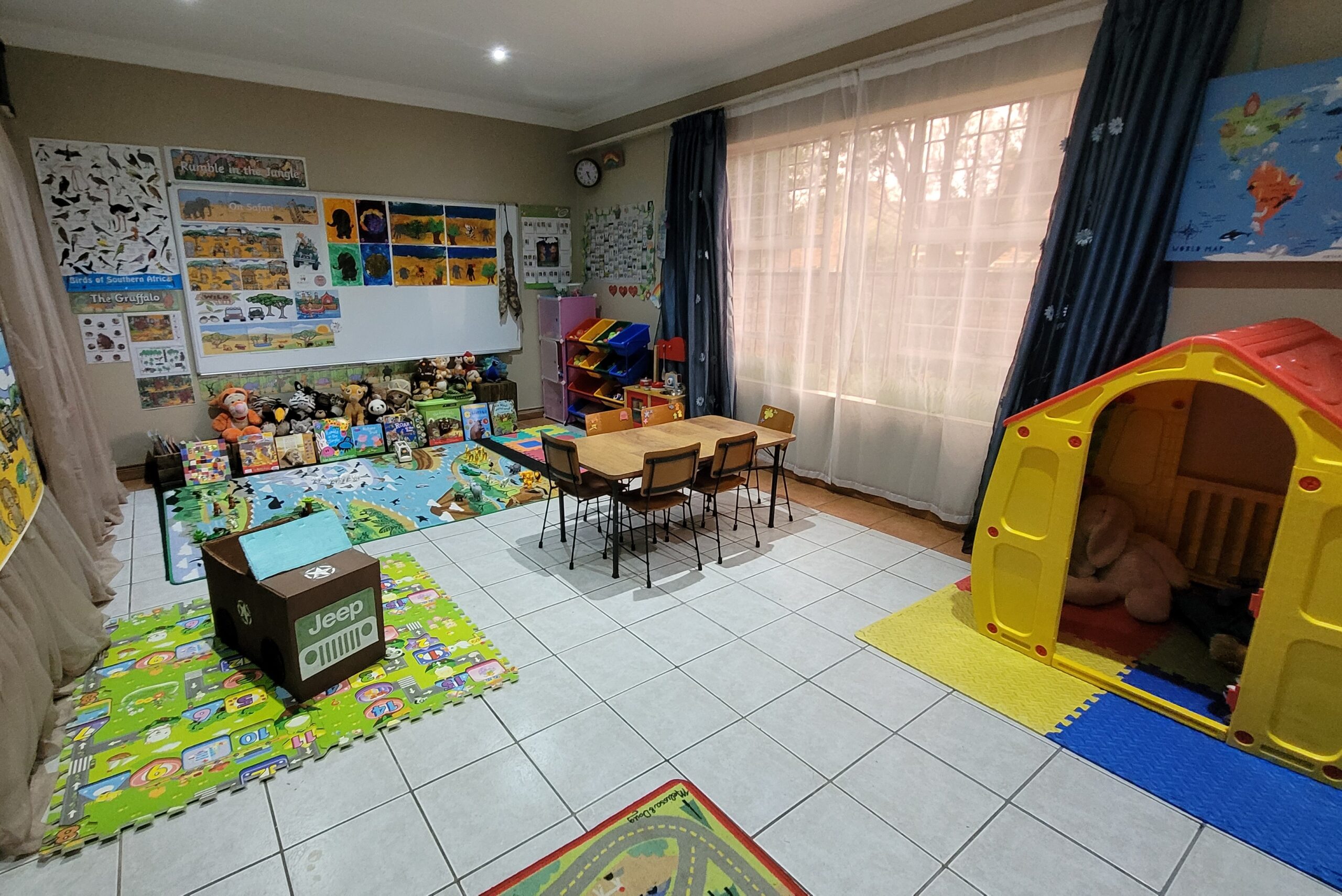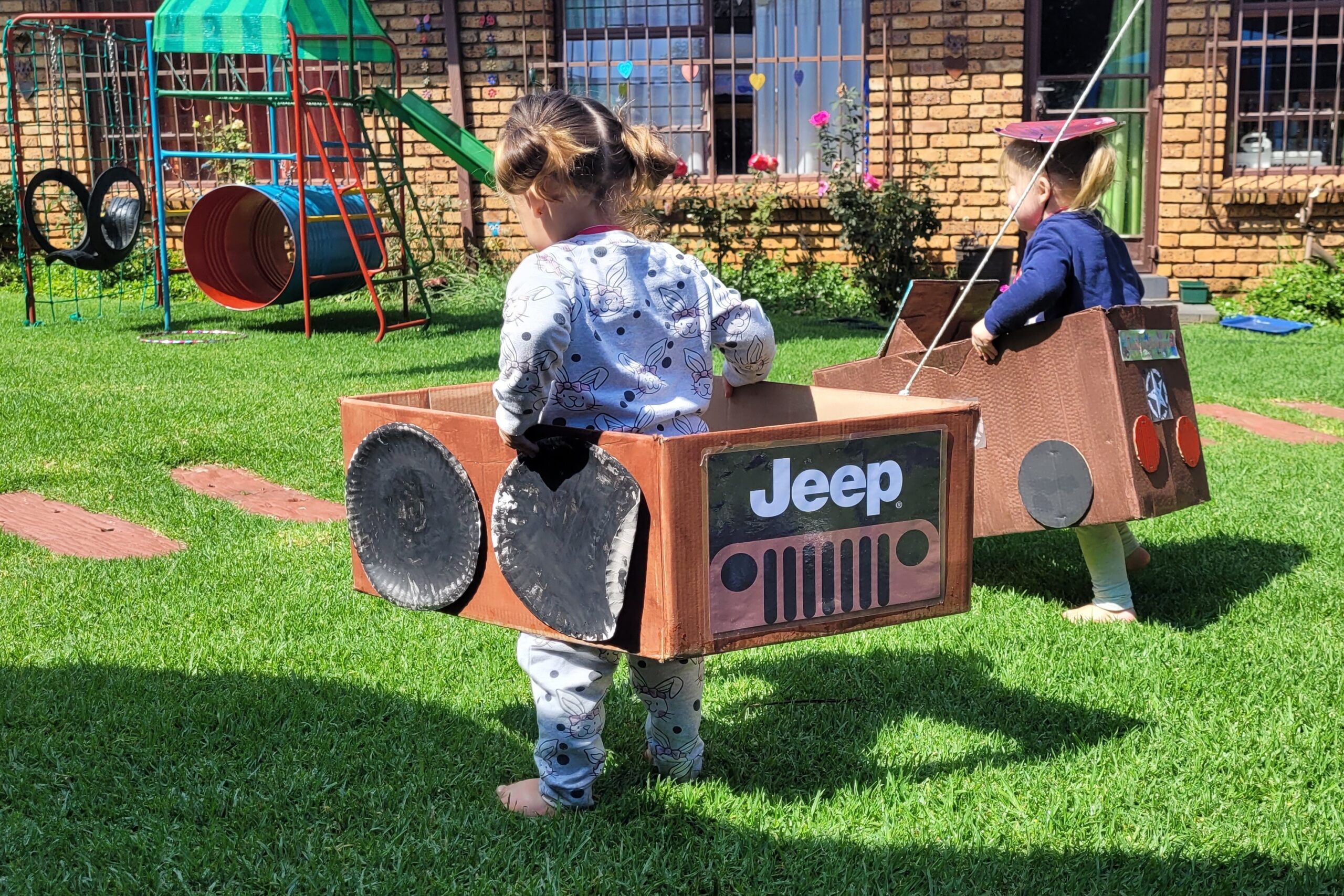 Overview
The group is run from my home where there is lots of space to explore in the big garden full of flowers and wild birds. Our playroom is big and airy and has a sliding door that leads directly to the play area with grass, sandpits, a jungle gym, and the Lapa where we can eat and complete our outdoor play activities. For rainy (or very sunny days) we have an indoor trampoline and ample play space inside the garage which can also open towards the grass play area.
Testimonials
Charde
I can't stop singing your praises Elizna. I feel like I've found the best kept secret in Centurion. Thank-you for your passion and spirit of excellence in all you do for these 6 little treasures
Venue hosts pay no enrolment fee. Enrolment fee discounts for siblings and twins are available.
Standard Fees

Enrolment

R 2530

once off

3 Days p/week

R 3160

per month

4 Days p/week

R 3370

per month

5 Days p/week

R 3680

per month

Venue Host Discounted Fees

If you host the play group at your home, you are eligible for host discounts.

Enrolment

R 2530 R 0

3 Days p/week

R 2212

per month

4 Days p/week

R 2359

per month

5 Days p/week

R 2576

per month

Standard Fees
Venue Host Discounted Fees

If you host the play group at your home, you are eligible for host discounts.

Enrolment

R 2530

R 2530 0

once off

3 Days p/week

R 3160

R 2212

per month

4 Days p/week

R 3370

R 2359

per month

5 Days p/week

R 3680

R 2576

per month
Location
Rooihuiskraal, Gauteng, 0154