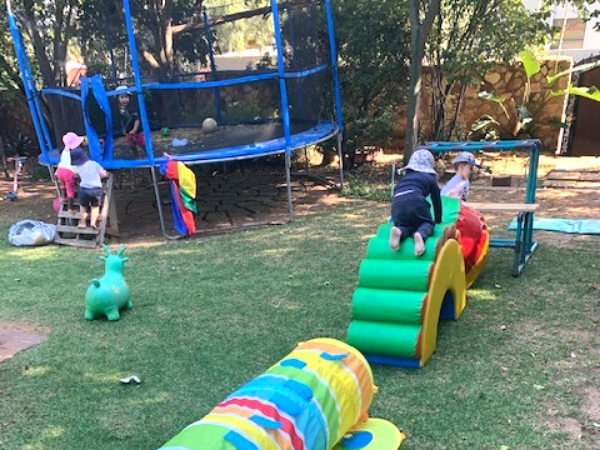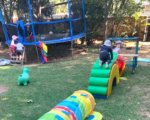 Overview
Paige is my fantastic teacher for this school, she is currently studying her Bachelor of Education for foundation phase teaching and would like to be an occupational therapist one day. She has a passion for little ones, and loves to get down to their level and get messy with them while learning through PLAY. The school is set in a colourful child-friendly classroom attached to my house with a very spacious adventurous garden for your little ones to enjoy.
Testimonials
My family have been with Teacher Cate at playsense for going on two years now. We are very happy with the interactive program that Cate runs at her school. I have found that my little girl is growing in leaps and bounds. We love Cate's loving and nurturing personality. She is always very approachable when it comes to our daughter. The kids love to go to school and my daughter, not only thinks of Teacher Cate as a teacher but also as a friend. Cate has taught my daughter about amazing learning concepts aswell as emotional and calming techniques. We love the play pretend activities and the development activities that has been the focus at school. Thank you for this amazing foundation that we see developing with our little girl.
Venue hosts pay no enrolment fee. Enrolment fee discounts for siblings and twins are available.
Standard Fees

Enrolment

R 2530

once off

3 Days p/week

R 3160

per month

4 Days p/week

R 3370

per month

5 Days p/week

R 3680

per month

Venue Host Discounted Fees

If you host the play group at your home, you are eligible for host discounts.

Enrolment

R 2530 R 0

3 Days p/week

R 2212

per month

4 Days p/week

R 2359

per month

5 Days p/week

R 2576

per month

Standard Fees
Venue Host Discounted Fees

If you host the play group at your home, you are eligible for host discounts.

Enrolment

R 2530

R 2530 0

once off

3 Days p/week

R 3160

R 2212

per month

4 Days p/week

R 3370

R 2359

per month

5 Days p/week

R 3680

R 2576

per month
Location
Northcliff, Gauteng, 2195