Between the ages of 2 and 5 years old, your little one is in the most exciting stage of human development. We believe that the best way to make the most of this critical stage is with quality play-based learning and enriched experiences in small groups with a nurturing teacher. 
Play Sense's In-home program is a home away from home for up to 6 little ones where they play, learn and grow under the guidance of an exceptional teacher. The exciting curriculum uses different kinds of play to encourage language, social and emotional skills to create the best foundation for all other learning. 
Enrol your little one in a Play Sense micro-playschool near you and give your little one the best start to learning. 
Conscious parents choose Play Sense micro-Playschools because they know that learning through play is the best way to learn important skills and core capacities like language, emotional and social skills and because they want to optimise their child's unique potential.
Play Sense's curriculum is developed by Occupational Therapists and early years experts to teach little ones soft skills, over pre academic and fine motor skills development.  
We know from the research that guided play is the best way to optimise toddler's development. By giving your little one the chance to learn soft skills, you are opening the gateway to their future success. 
Our curriculum uses 6 different kinds of play, including sensory play and our all important imaginary play to help your little one will share ideas (develop language), plan play (executive function & social skills), use props (creativity) and learn flexibility (collaboration & problem solving). 
Home is where toddlers feel safe and free to learn and explore. Our In-home Program takes place in a teacher's home, or a host home provided by a family in your little one's playschool.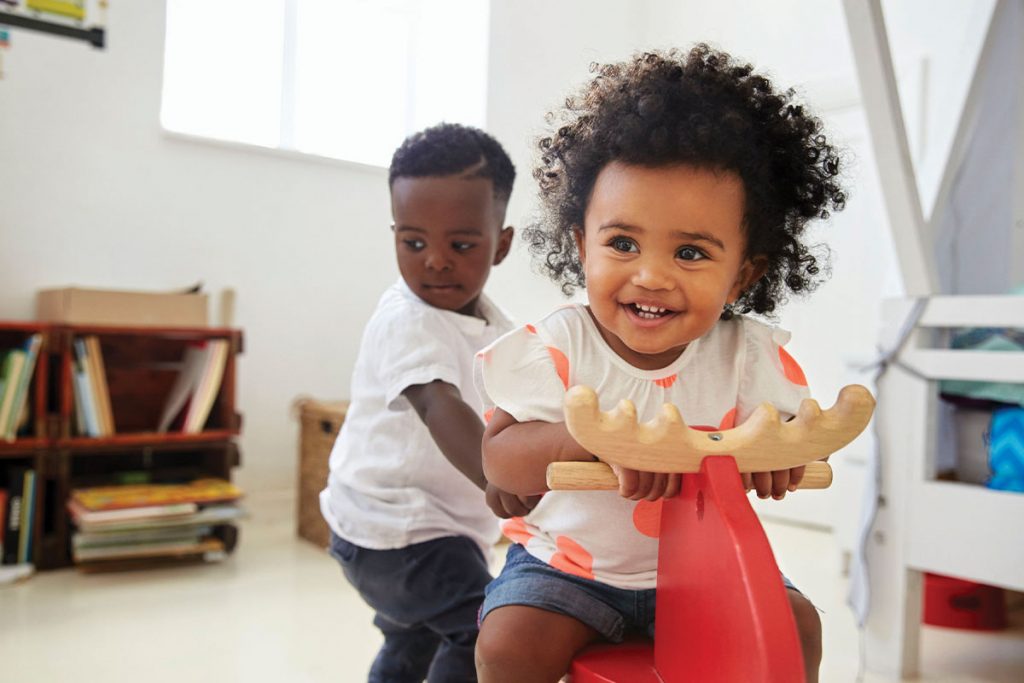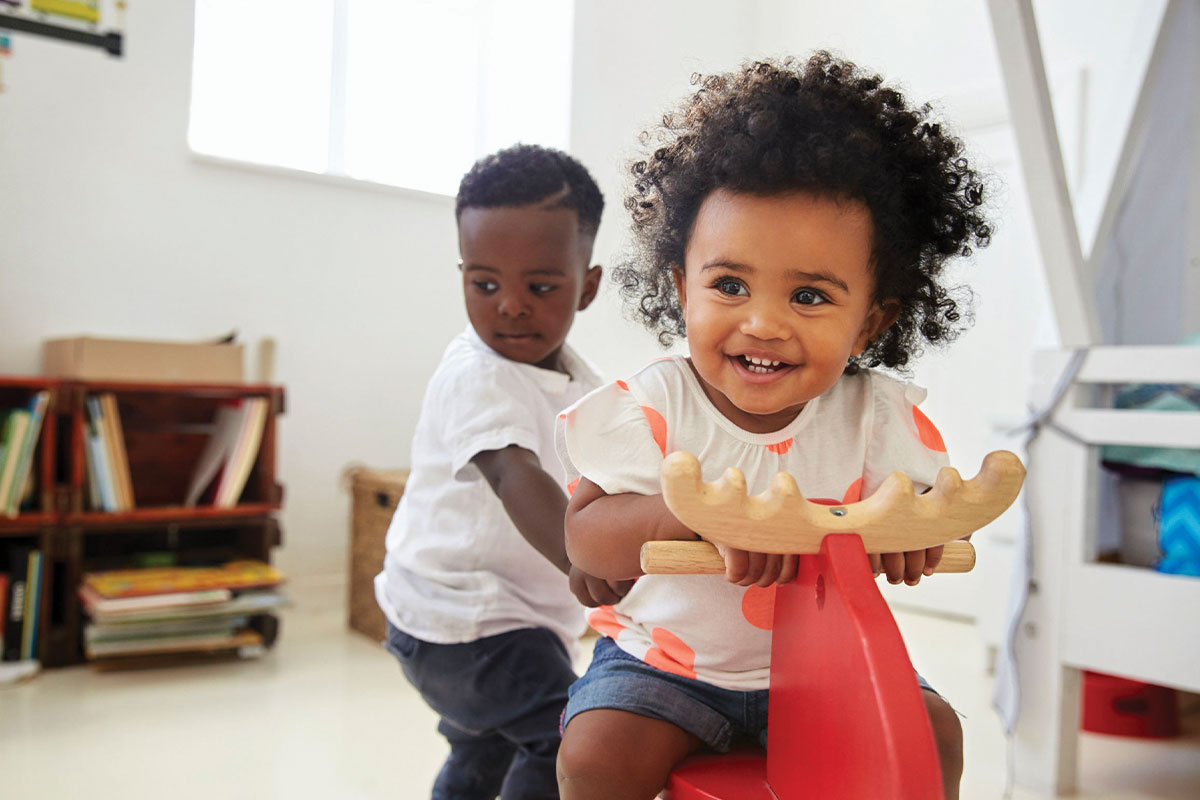 Our micro-playschools can accommodate up to 6 children so that each child gets the socialisation and individual attention they need from a nurturing, in-tune teacher.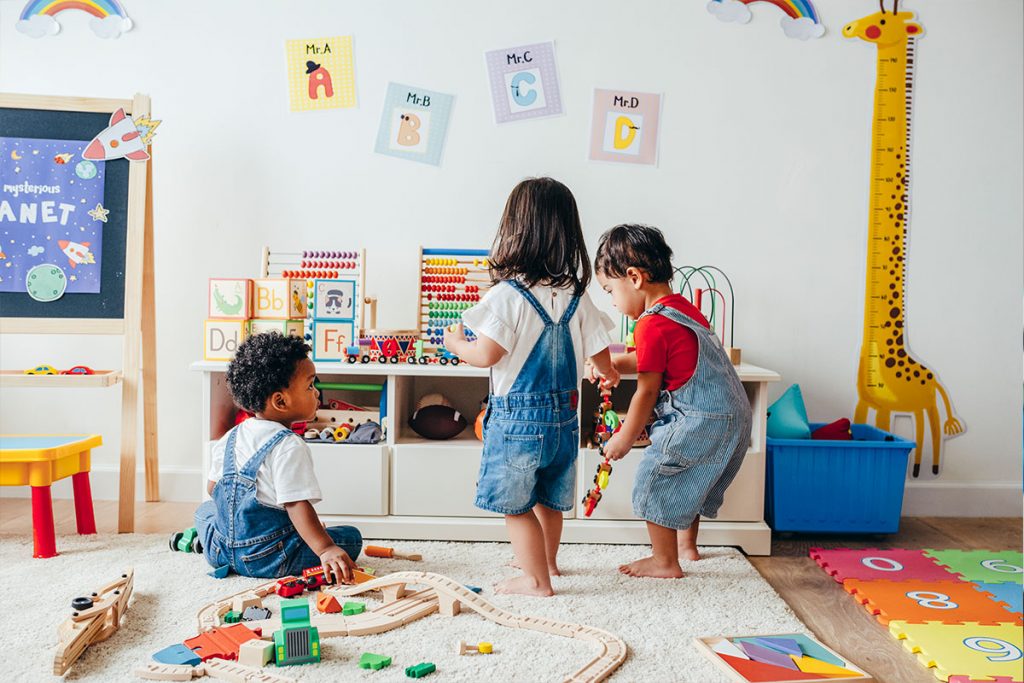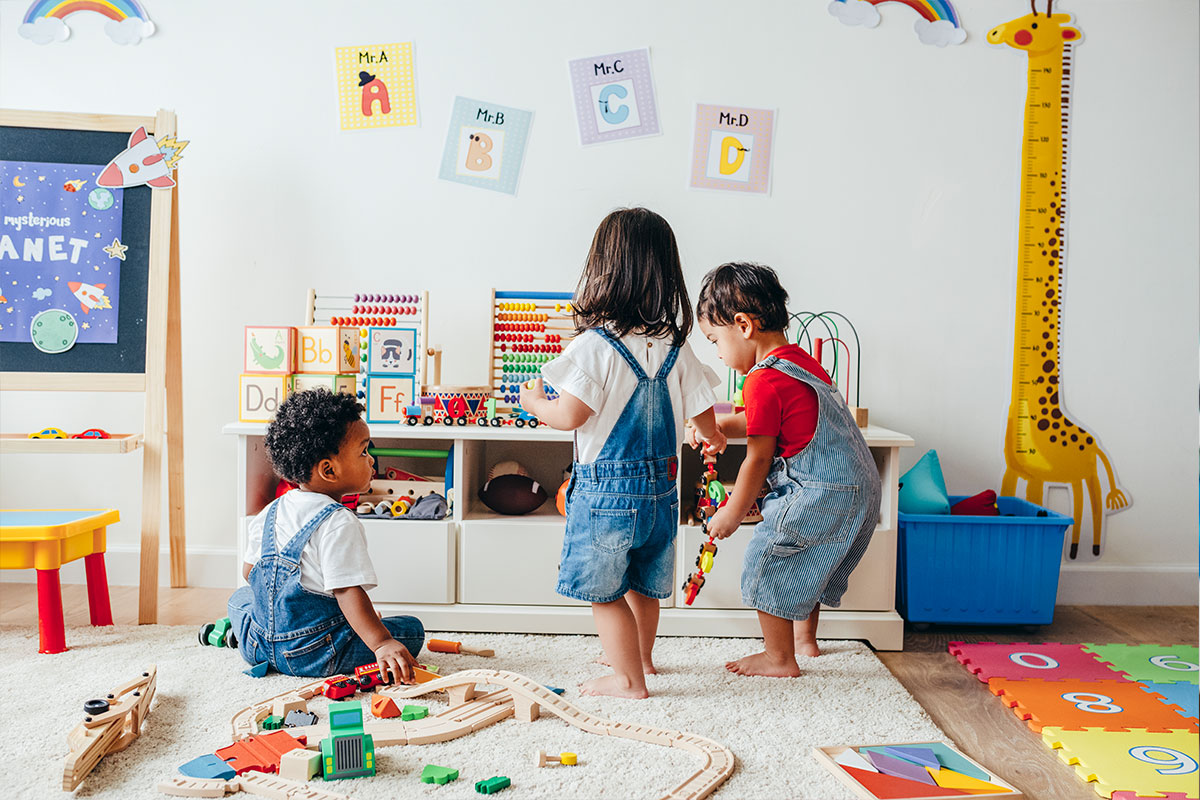 HAPPY PLAY-BASED LEARNING
Our program is developed by Occupational Therapists and child experts to teach little ones in a way that is right for their age and developmental stage – through play!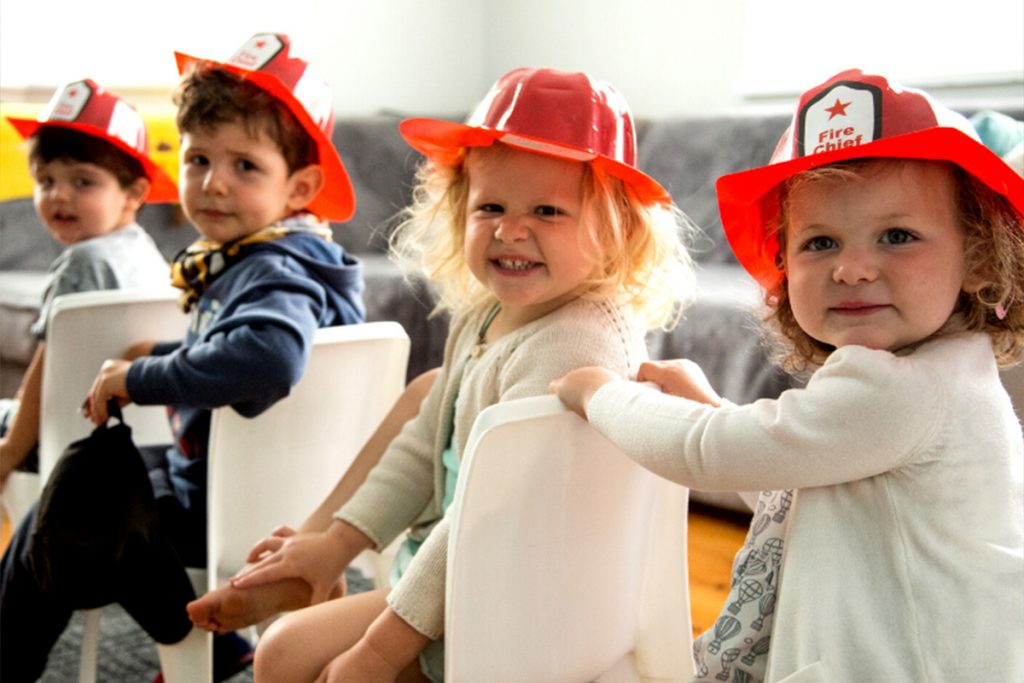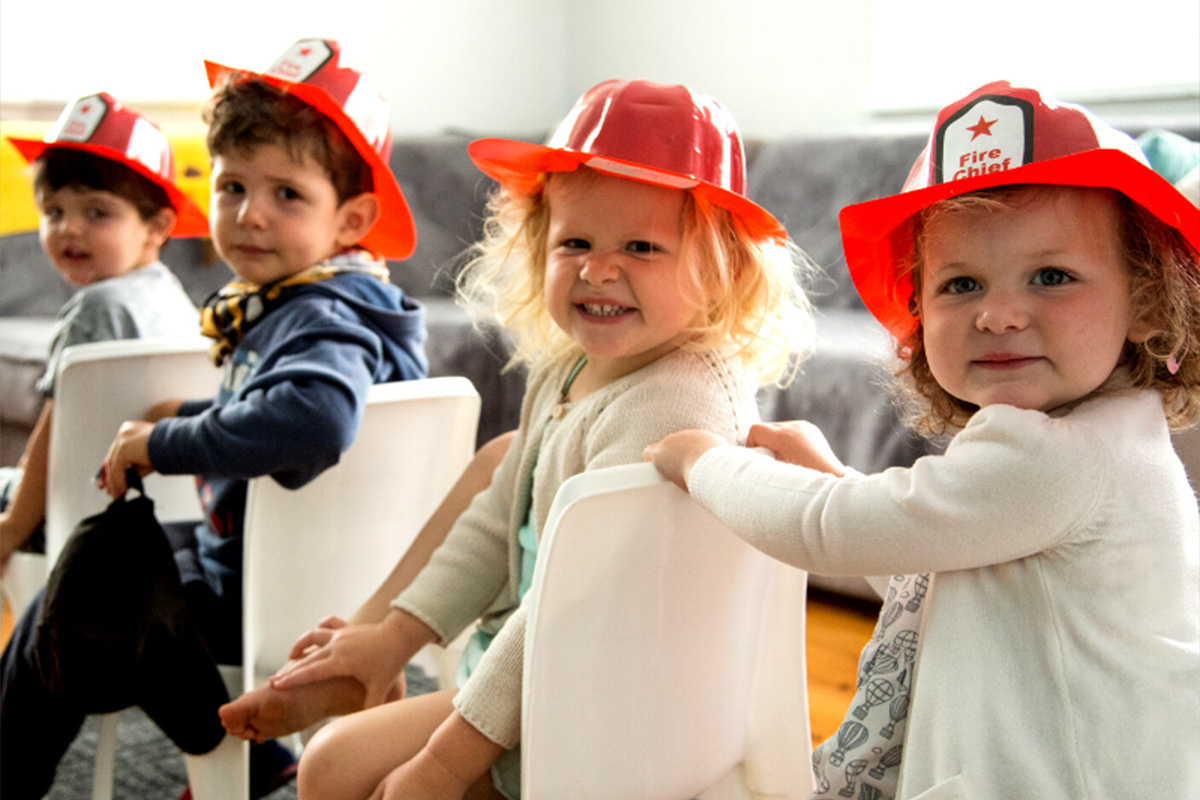 Your little one can attend Play Sense in-home micro-playschools 3 – 5 mornings a week. Together with their teacher they will explore the most amazing program that includes sensory, outdoor and imaginary play, and art, stories and movement. 
Play Sense In-home program comprises of 11 monthly themes, divided into weekly sub-themes. With each week focused on a human role, your child will be encouraged to use their imagination to explore the language and activities of that role. Here is an example of the 'My Town' theme, the roles, and an example of one of each type of activity for the week.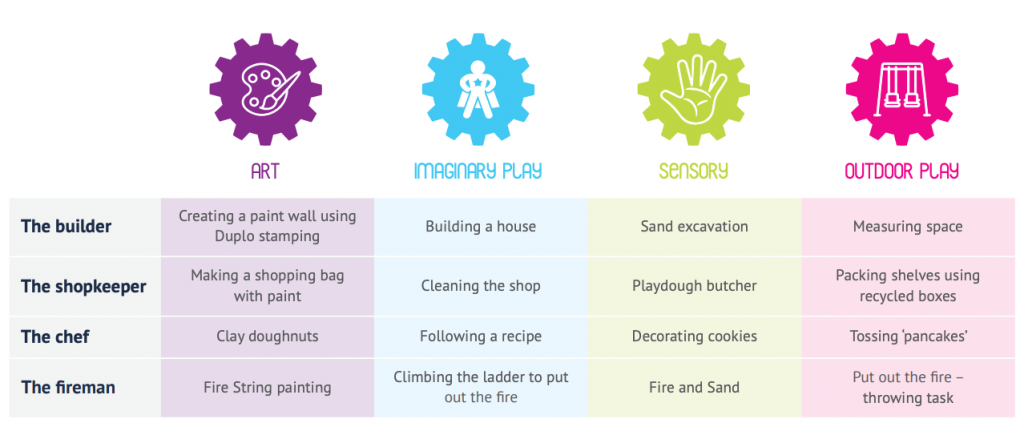 My Daughter started PlaySense at 20 months old just over 2 years ago and has just graduated from the PlaySense today at almost 4. She has flourished and grown in the most loving and caring environment. I have lived all aspects of PlaySense from being a host mom to just a regular mom and the experience was fantastic. I couldn't have asked for a better role model in teacher Antoinette. Thanks you PlaySense for everything, it is with a very heavy heart that we say farewell to this family. My only wish is that she could stay there forever. ❤️
I was introduced to Play Sense through Nanny n Me and haven't looked back since! It's the best platform for my very busy and sociable toddler. Being able to host our group makes it even more rewarding especially seeing the happy faces arriving for school each day. Our teacher is world class! I have recommended Play Sense to a number of friends who have been equally as delighted with the program. Great job Meg and Lara! 🌸
Giuliana has just started with 'Teacher Emma' and she has loved it from the start! Play Sense creates a wonderful, warm and nurturing environment that encourages her to be free and explore with her peers. A very happy toddler, which makes for a very happy mama!
the absolute best start to learning and friendship imaginable. such a great experience for the little ones and their mum's. so nice to know they are happy and absolutely love what they experience each day
Watch our recent Virtual Open Day on Play Sense - Created By Celebrated Parenting And Early Years Experts

At Play Sense, we know that education isn't limited to the formal classroom, but instead starts with choosing the right childcare in their early years.
There is still time to give your little one the best start to learning and life this year! Join Meg Faure to learn more on joining now or in 2022. 
Here's what's on the agenda:  
How today's education is failing tomorrow's generation   
How choosing the right childcare means choosing the right teachers  
Exploring your options for education  
How Play Sense is reimagining early childhood education through PLAY 

You are one step closer to joining the Play Sense family! Please complete the form below so that we can find the right group for your little one and the learning through play can begin!